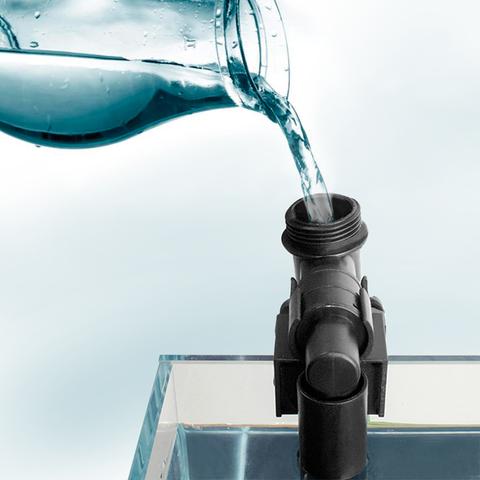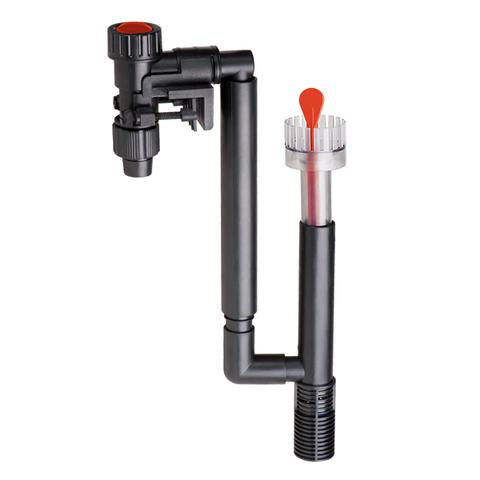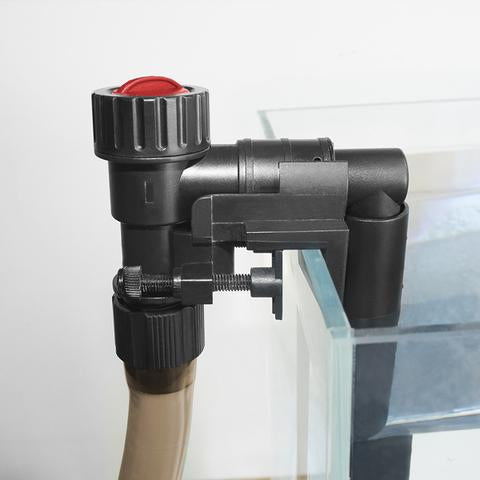 Aquatop CF400UVMKII Canister Filter 4-Stage w/ Vortex Prime
For tanks up to 125 gallons
The CF400-UV has become a very popular canister filter for the price and performance. The new and improved CF-400UVMKII now has Vortex Prime, Secure-mount Fittings, and an optional Surface Skimmer! The 370GPH, 3+1 filtration system is ideal for fresh and saltwater aquariums ranging in size from 75 gallons to 125 gallons. The integrated 9-watt UV sterilizer helps keep your aquarium healthy and crystal clear. The CF400-UV defies its low price because it comes equipped not only with a UV sterilizer but all the necessary plumbing for installation and includes three large filtration media compartments, allowing you to add the filtration media of your choice. The filtration media trays offer a fully customizable filtration system to suit your specific aquatic needs. The CF400-UVMKII includes three fine filter pads (white) and a single coarse filter sponge (blue) for enhanced mechanical filtration. With the included AquaTop Premium Activated Carbon, Ceramic Rings, and Bio-Balls you'll achieve superior filtration and crystal-clear aquarium water. The CF400-UVMKII Canister Filter has two convenient Priming options that eliminate the need for manual siphoning! Say good bye to a mouth full of aquarium water!
The CF-400UVMKII canister filter also includes a built-in 9-Watt UV sterilizer to help kill algae spores and bacteria, promoting crystal clear water.
Features:
370 gals/hr
Suitable for tanks up to 125 gallons
AC 110V
35 Watts
9-watt UV Sterilizer
5ft 2in power cord with ground (3-prong)
11.5 pounds
Works for both fresh and salt water tanks
Dimensions: 10.5" x 10.5" x 16"
Max Head Height: 6'-6"
Vinyl Hose Inner Diameter (ID): 5/8"