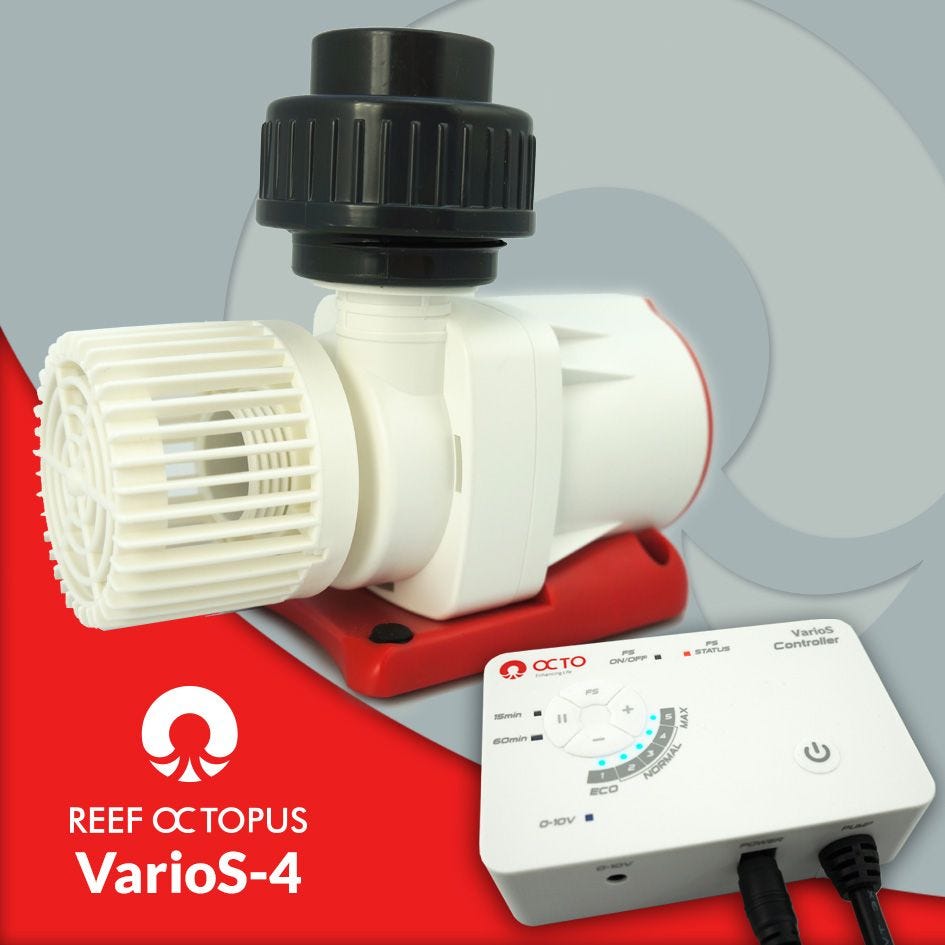 Reef Octopus VarioS 4 Controllable Circulation Pump VARIOS-4
Max Flow: 1050gph / Max Delivery Height 14.7ft
The Reef Octopus VarioS Circulation Pump features a detachable controller with mount, high quality ceramic shaft with propeller bearing to reduce wear and tear and the latest variable speed flow technology for refined control, enhanced performance, energy-efficiency and safer operations.
Output Thread Size: 32mm/1in
Inlet Thread Size: 1.25in male union thread
Outlet Barb Size: 3/4in
Dimensions: 3.75in(W) x 5.7in(L) x 5.5in(H)
Voltage: DC 24V
Power Consumption: 40 watts at max power
Max Flow: 1050gph*
Max Head Height: 14.7ft*
*results will vary depending on aquarium setup
Note: THIS IS NOT A PRESSURE RATED PUMP. This pump is not ideal for second floor applications or to feed Beckett or downdraft skimmers where consistent pressure is necessary.
Controller Features: Multiple pause times, float switch safety and 0-10v input for 3rd party controller
Includes: VarioS-4 pump, controller, float switch, power supply, protective intake screen and connection fittings.