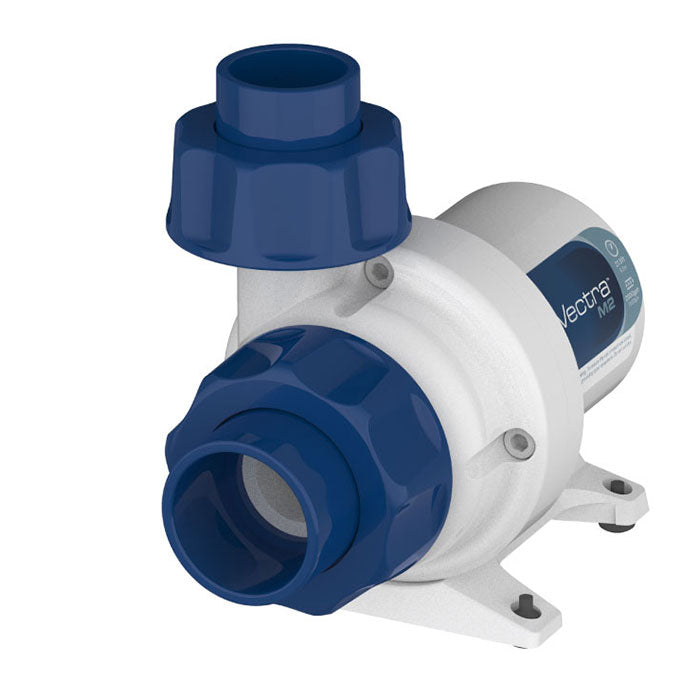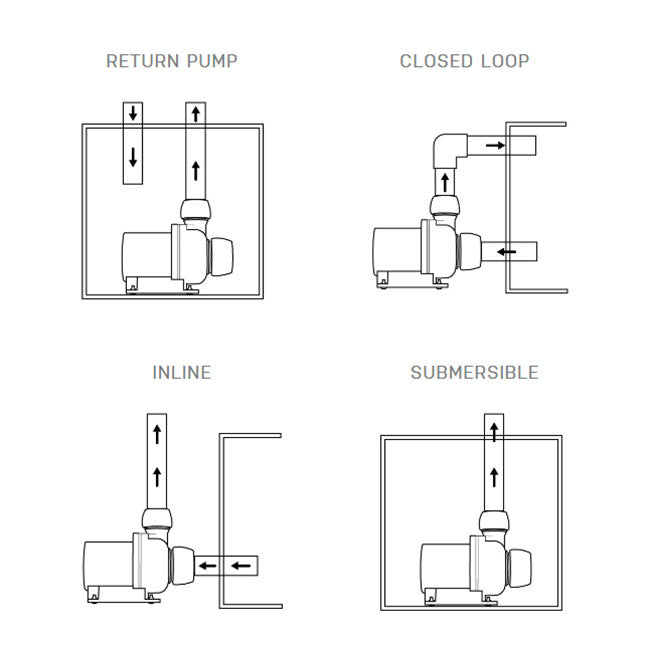 EcoTech Marine Vectra M2 Pump
Super quiet operation / 2,000 gph
Calibration
The Vectra can be set to auto calibrate to your tank. As a return pump, this smart feature prevents back siphoning if the pump is turned down and also provides a neutral flow condition in feed mode.
ESL via Mobile Device
All Vectra pumps are compatible with ReefLink. Reeflink provides completely wireless access to the world of EcoSmart Live, the web-based aquarium command center from EcoTech Marine.
Battery Backup
Blizzard. Hurricane. A motorist hits a utility pole. Stuff happens. The power goes out… Vectra pumps are compatible with the EcoTech Battery Backup accessory.
Flexible Installation
Included with the Vectra Pump are QuickCouple components,  these fitted couplers provide the flexibility to make installation, cleaning and adjustments a breeze. The Vectra also boasts the ability to rotate the volute of the pump to adapt to the needs of your plumbing setup.
Flow: 2,000 gph (7,500 lph)
Wireless:

 

Included
Max Head Pressure:

 

21.5 feet (6.5 m)
Footprint:

 

4.5 in.x 7.5in. (113.5 mm x 192.6mm)
Fittings:

 

Input: 1.25 in. (31.75mm) Output: 1 in (25mm)
Standard PVC Input and output Quick Couplers
Quiet Drive Technology
96w Power Supply
Driver Included with mounting bracket