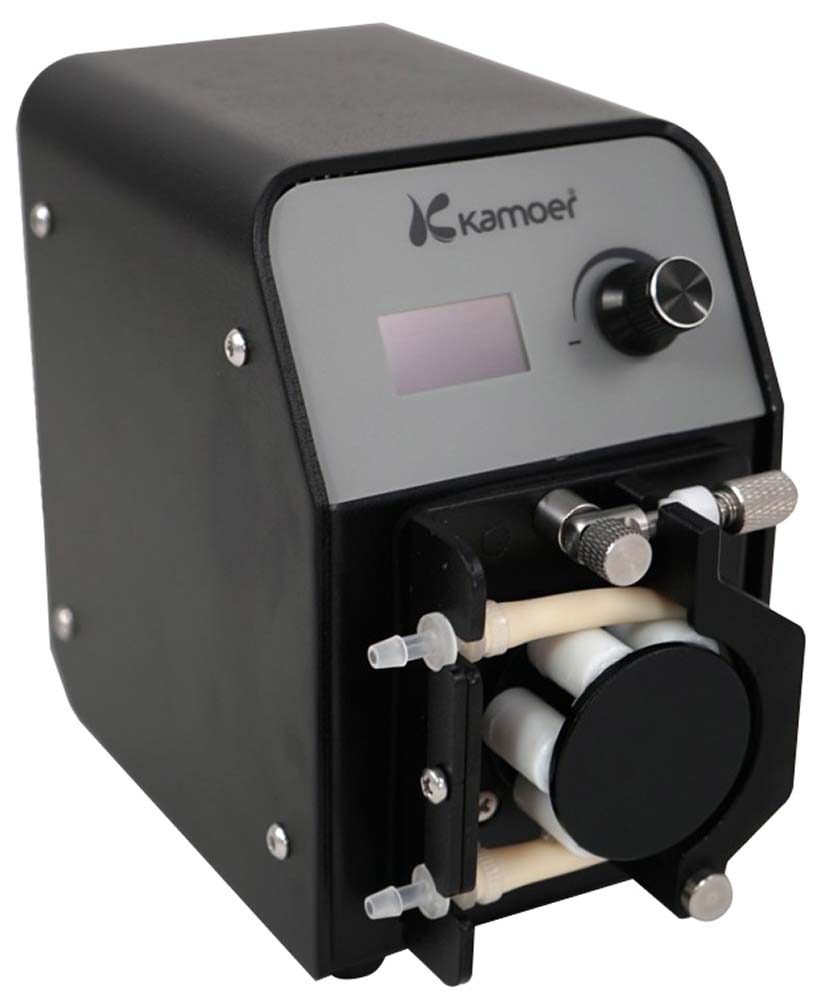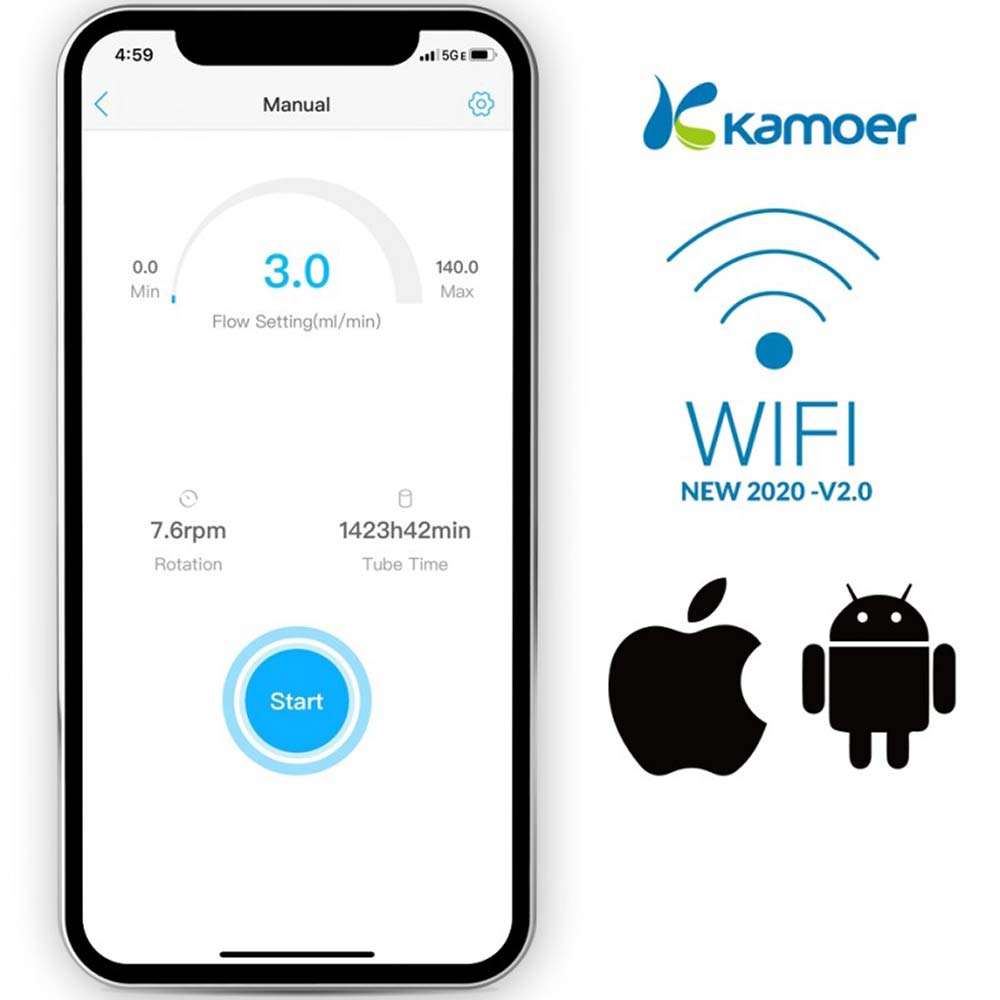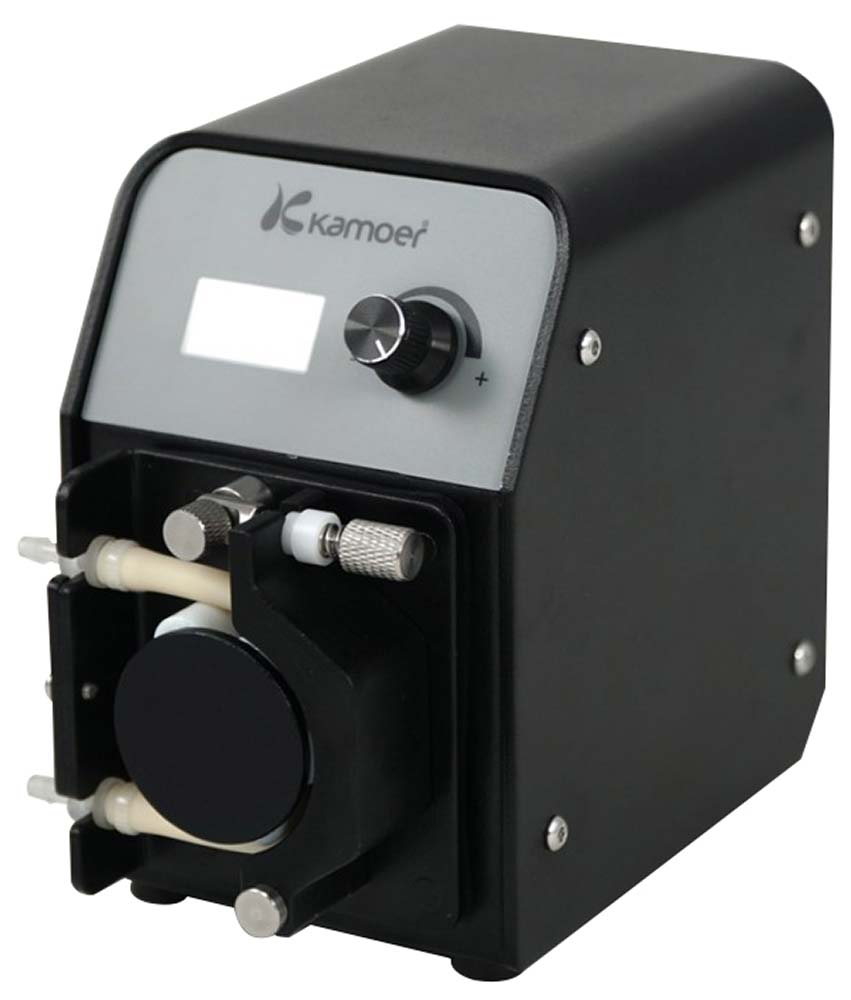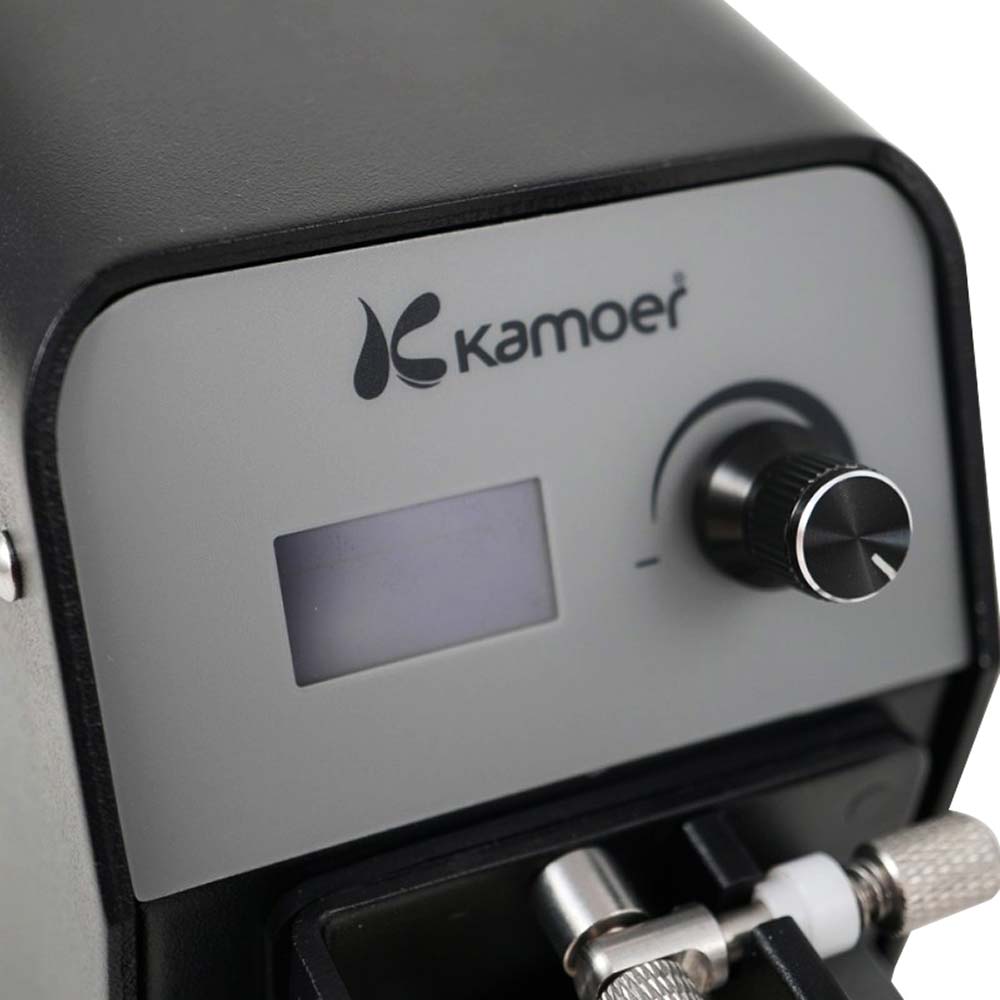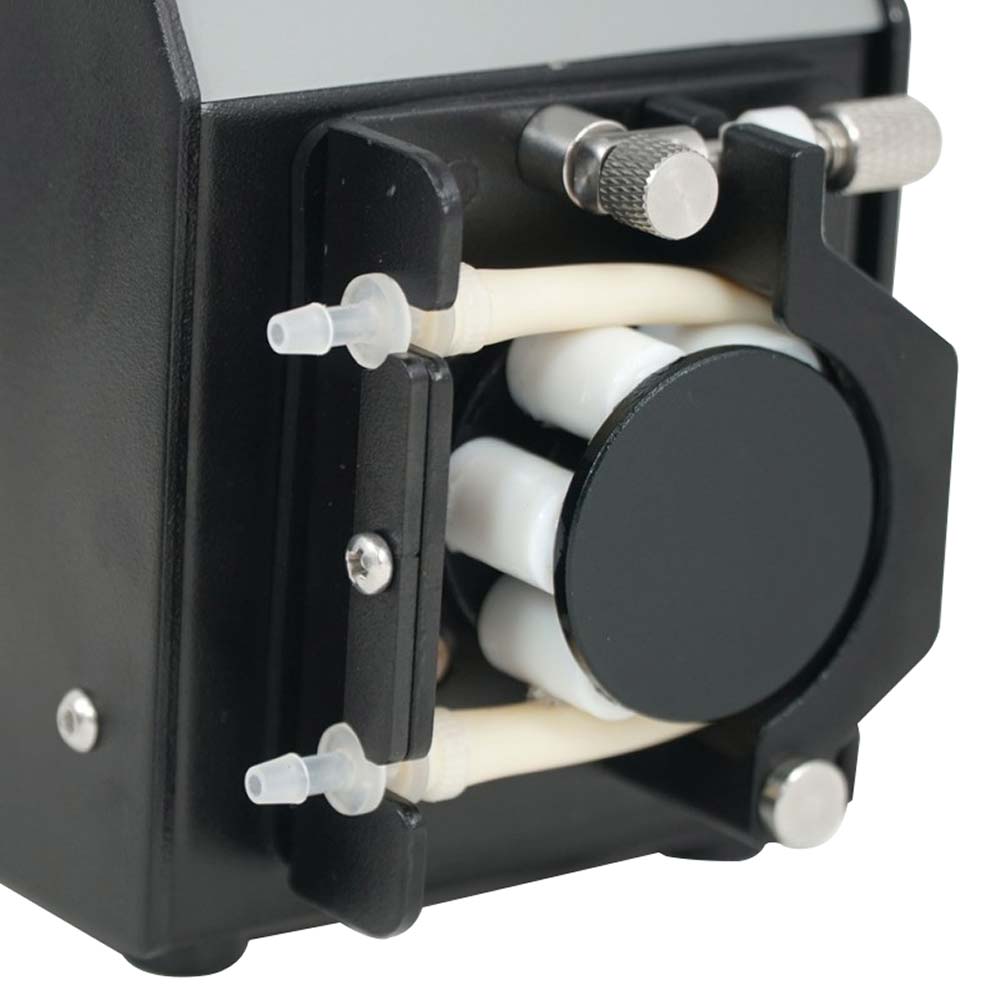 Kamoer FX-STP Peristaltic WIFI Continuous Duty Dosing Pump
Wifi continuous duty dosing pump
The Kamoer FX-STP is ideal for applications that require continuous dosing of liquids like gradual water changes, sulfur de-nitrators and even a hassle-free solution for using a calcium reactor. 
Kamoer specifically designed the FX-STP for continuous liquid dosing in aquariums. The FX-STP pump features a compact size and quiet operation. What sets this pump apart from others is the ability to adjust the flow while running.
Using the FX-STP to feed a calcium reactor is the best method we know that provides reliable and stable continuous effluent flow. It allows us to easily overcome any inconsistencies and set the reactor's effluent with enough pressure, reliable, and predictable metered rate. Dosing line from FX-STP to the reactor should not exceed 8 feet in length.
The original FX-STP took the aquarium industry by storm in 2018 and was heralded as the best continuous-duty peristaltic dosing pump on the market. The original best-selling model has since been upgraded to include WiFi controllabilty and a screensaving mode to increase life expectancy of the LCD screen.

What`s New:
Wireless Control via Smartphone:

 

You can now control and monitor your FX-STP remotely using the free Kamoer Remote app for both Android and Apple operating systems. You can now check and adjust dosages, as well as monitor remaining fluid levels, all with the swipe of a finger!
LCD Screensaver:

 

Previously, the LCD screen life would diminish prematurely due to always being on. Now, with the new screensaver, the LCD`s life expectancy has been drastically increased. Screen failure is now all but eliminated!
New All-Black Branding:

 

The upgraded FX-STP features an all black variation of the company logo, which is more complementary to the industrial black and silver exterior of the doser. Manual adjustment controls on the pump have also been simplified for a more refined and user-friendly aesthetic.
Features:
Suitable for continuous dosing applications (24 hrs/day, 7 days a week)
Ability to change flow while running
Ideal feed for calcium reactors, Kalk reactors, and bio-denitrators
Quiet operation
High precision stepper motor driver
Adjustable flow rate setting of 1 to 120ml/min
Easy to calibrate
Memory back up - user setting saved if power lost
Easy to replace long life PharMed tubing
Specifications:
Dimensions: 5" Tall x 3¼" Wide x 5¼" Deep
Min. Flow Rate: 1mL / min
Max. Flow Rate: 120 mL/min
PharMed Tubing Life: 2000 Hours
Pump Tubing Size: 1/8" ID
Mobile App: Android (Android 4.4 and above) and Apple (iOS 9.1 and above)
Power Adapter: Input 100VAC -240VAC | Output DC24V 1.9A
Pump Head: 6 Rotor / Roller KCS
What`s in the Box:
1 x Kamoer FX-STP WiFi Dosing Pump
1 x Power Supply
2 x Tubing Adapters (1/8" to ¼")
1 m of 1/8" ID Tubing
1 m ¼" ID Tubing