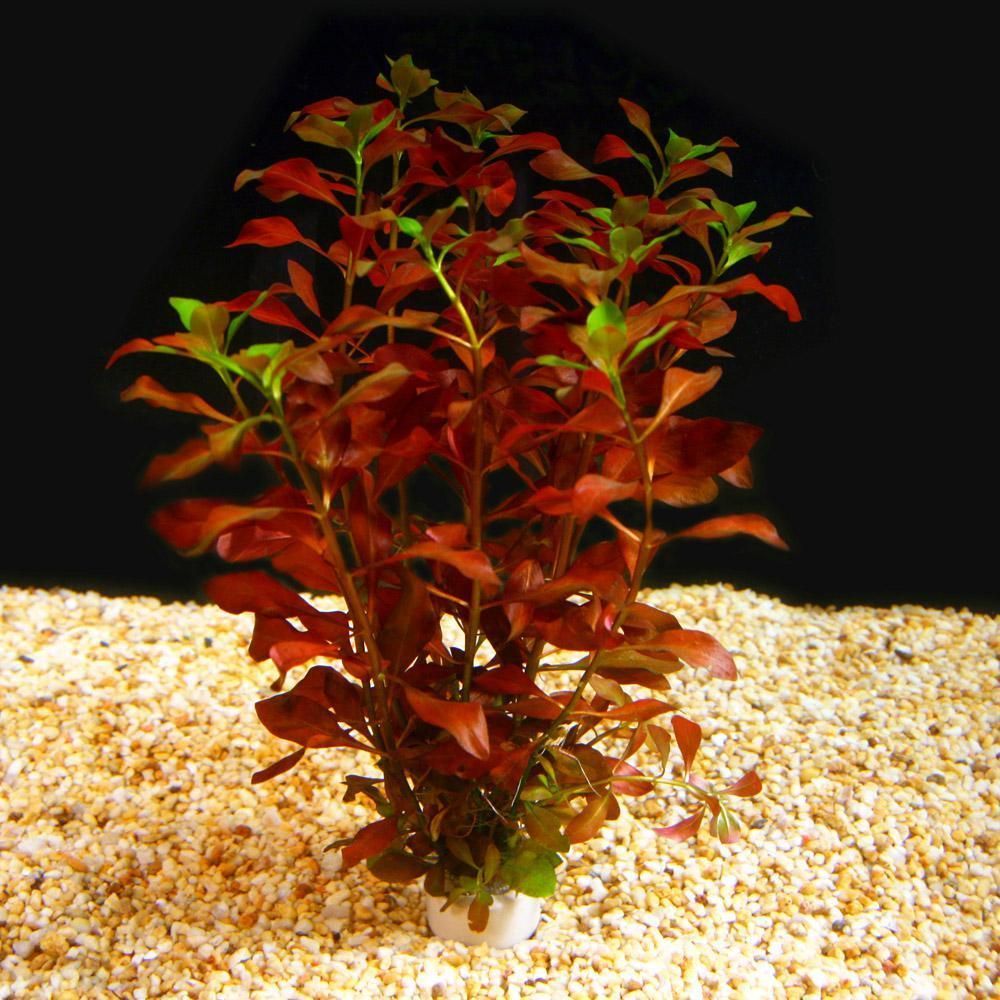 Easy to care for - Medium to high lighting
Ludwigia repens is found in the tropical waters of North and Central America. It is a stunning red aquarium plant that grows quickly when it receives sufficient light. Ludwigia is a favorite plant and welcome addition to any aquarium enviroment if utilized properly.
Does best in soft, slightly acidic water.