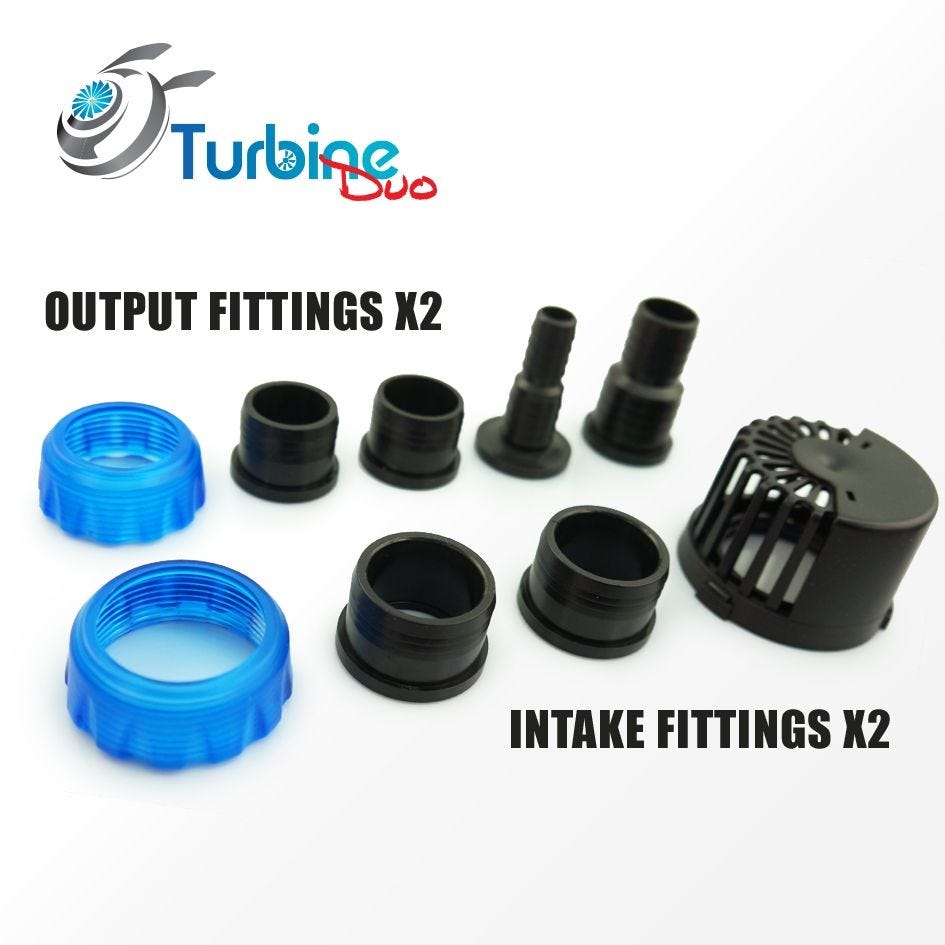 Maxspect Turbine Duo 12K Water Pump
Multi-Application and Expandable Water Pump
The first water pump that is configurable to the typical single input/output pump configuration as well as a dual input/output for additional flow reaching 3,000gph!
For submerged applications only!
The Maxspect Turbine Duo is the first EXPANDABLE water pump available for both freshwater and marine hobbyists.
The Turbine Duo 12K is capable of pushing 1,585 GPH using a single output or, best of all, add a second impeller to the same pump and increase your flow to 3,000 GPH!  That is a total of 1,500 GPH per output.  Even better, combine the two outputs into a single output (adapter included) and get 2,400 GPH!
Max Flow: 3000gph
Max Head:11ft
Voltage: 24v DC
Wattage: 8-115w
Dimensions: 6 x 3.8 x 5.7in