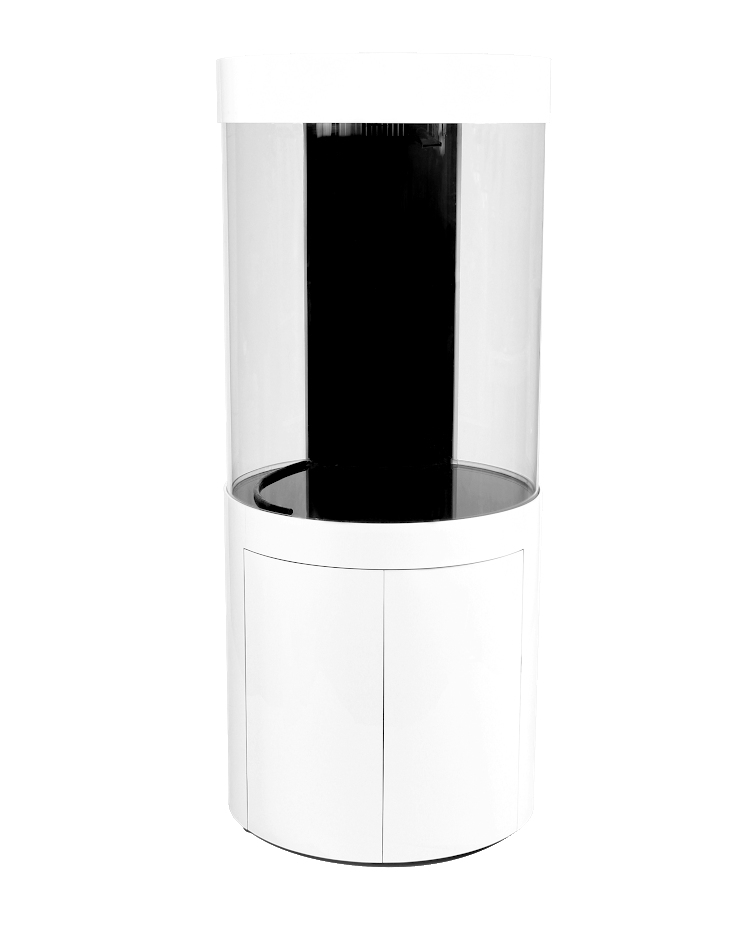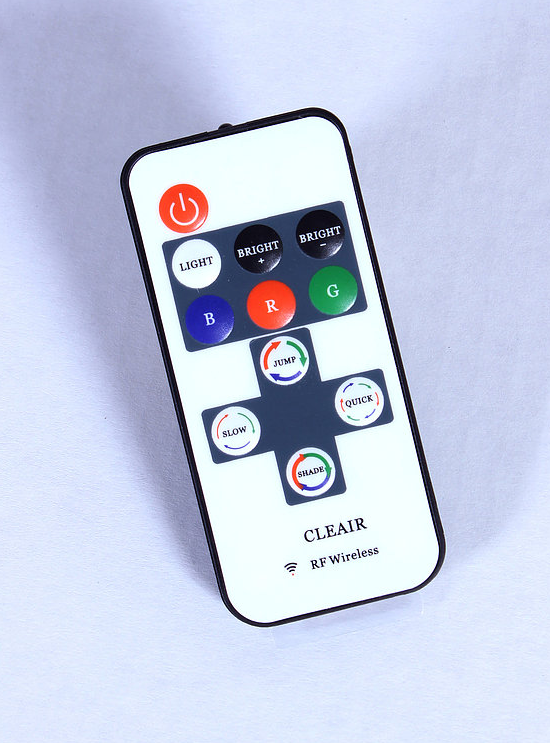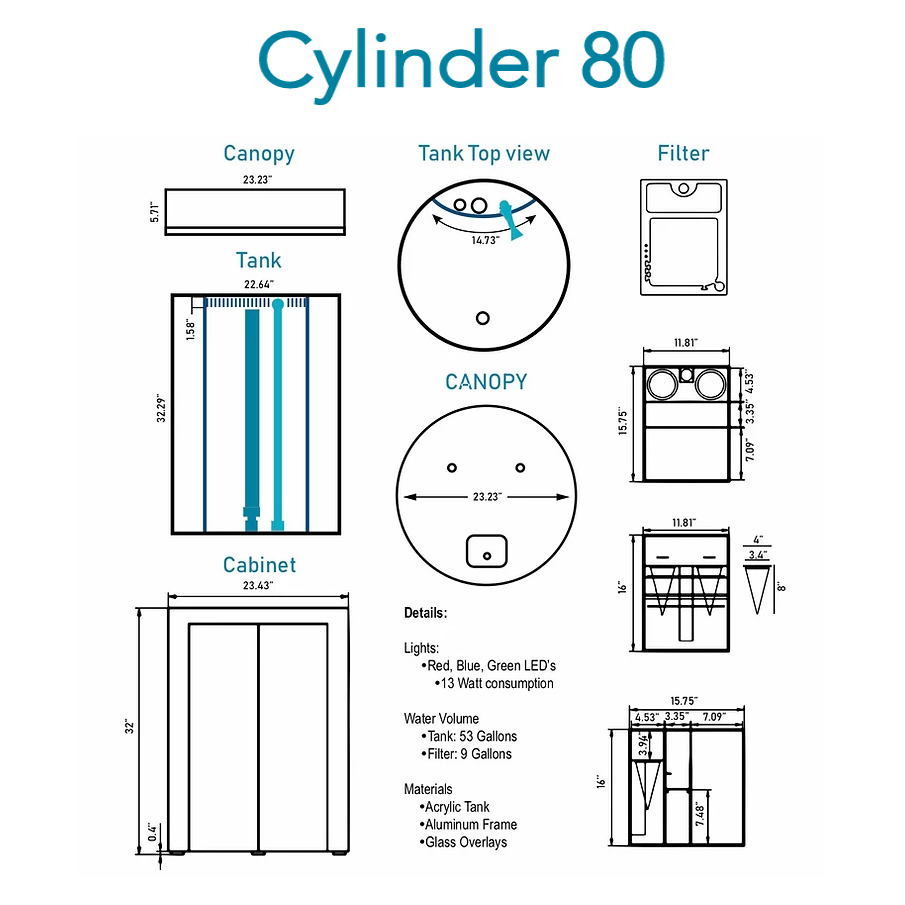 Pro Clear Procylinder 80 Acrylic Cylinder Aquarium w/ Pump, Lights & Filter - White -
Tank Capacity 53 Gallons - Total Capacity 65 - White
The ProClear Cylinder line of aquariums from Pro Clear Aquatic Systems creates a unique and contemporary design to any space that features a fully plug and play experience which enables you to get up and running very quickly and with the least amount of frustration possible. 
Features:
-Pre-plumbed filtration perfect for saltwater and freshwater system setups, including a submersible pump.
-The included RGB LED lights are great for highlighting your favorite fish, and are easily replaced for reef aquarium configurations. 
-Water resistant coated hard wood framing with acrylic overlays ensure that your cabinet stays durable and pristine even with water splashing.