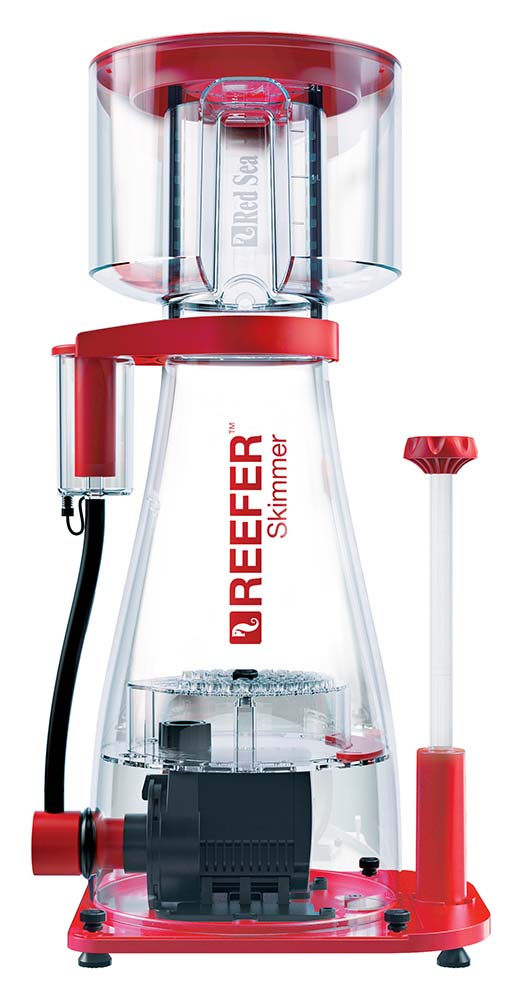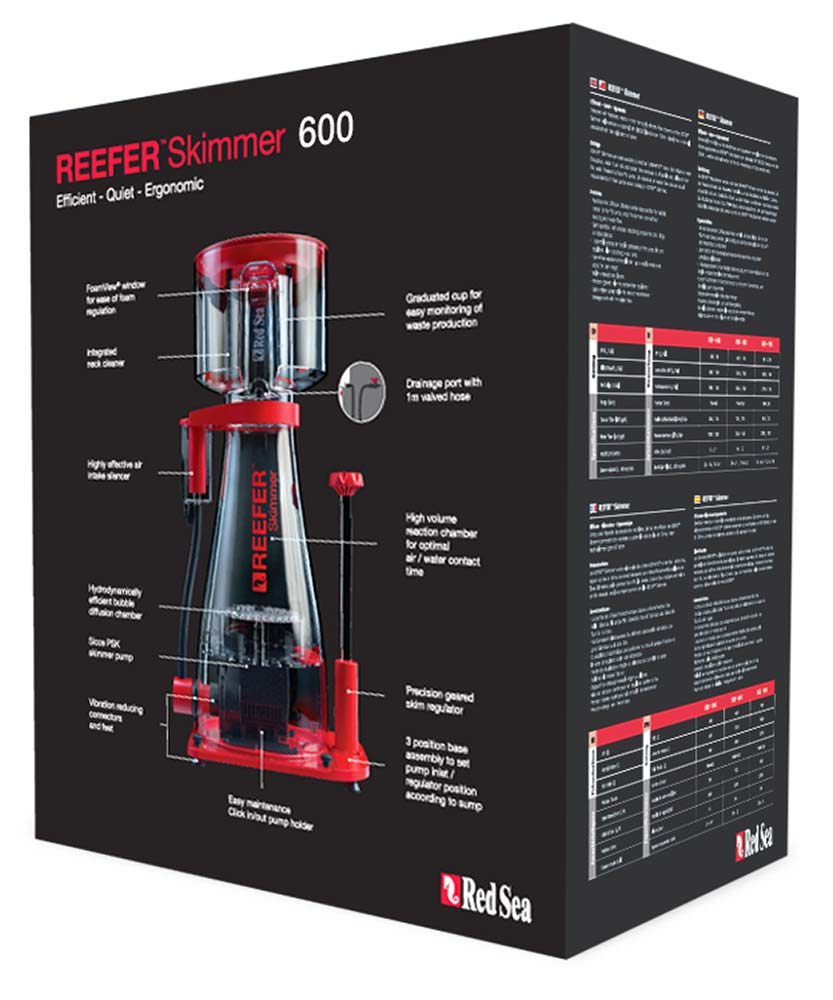 Red Sea Reefer RSK-600 Protein Skimmer
Efficient - Quiet - Ergonomic
Red Sea Reefer Skimmers are powered by Sicce`s PSK Skimmer Pumps, a pump well known among hobbyists around the world for their efficient output. The silent operation of the Reef Skimmers are attributed to the large air intake silencer, and the vibration dampening feet and connections. The diffusion chamber of the Reefer Skimmers disperses microbubbles produced by the PSK skimmer pump evenly through the conical ergonomic body, while maintaining air and water flow. 
Footprint* - 10.2" x 9.4" or 11.4" x 8.3"
Height - 22"
Recommended Water Height - 7" - 9"
Air Flow - 750 LPH (195 GPH)
Water Flow - 1500 LPH (400 GPH)
Features: 
FoamView window for foam regulation
Neck cleaner integration
Drain port connection with 3 foot draining hose
Graduated collection cup to monitor skimmate production
Highly effective air silencer
High volume reaction chamber
Sicce PSK Skimmer pump
Two positioning options for the skimmer pump
Precise gate valve for skimming control
Vibration reducing footing