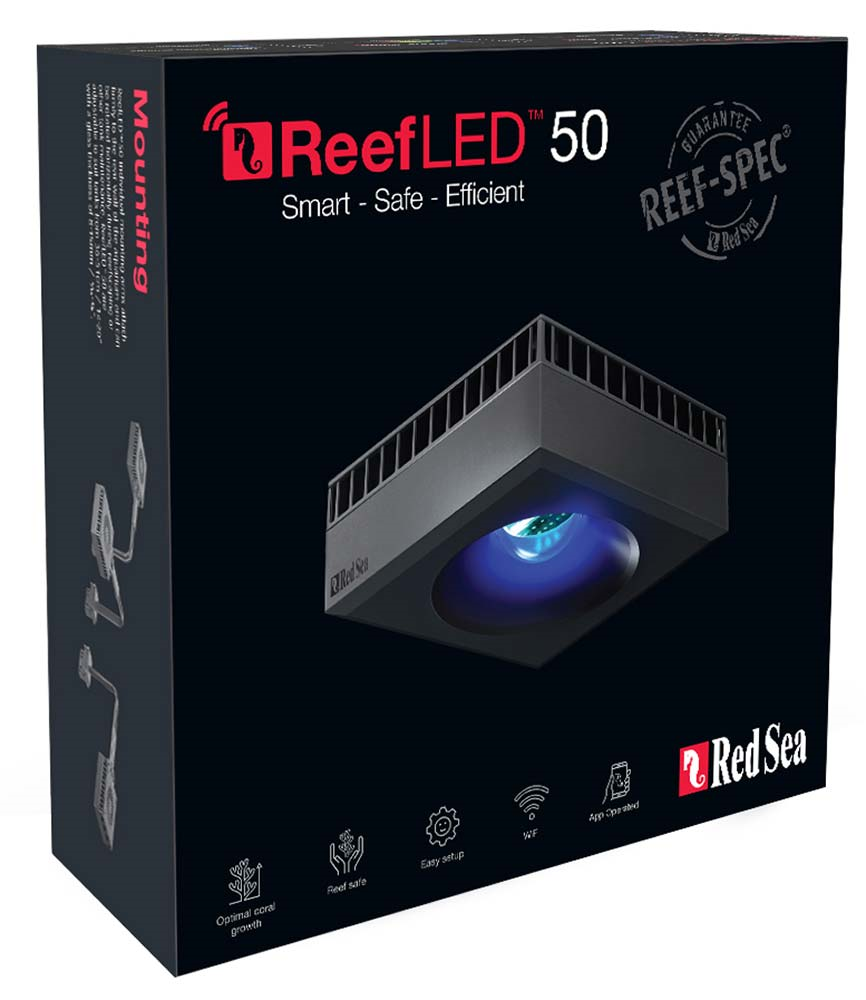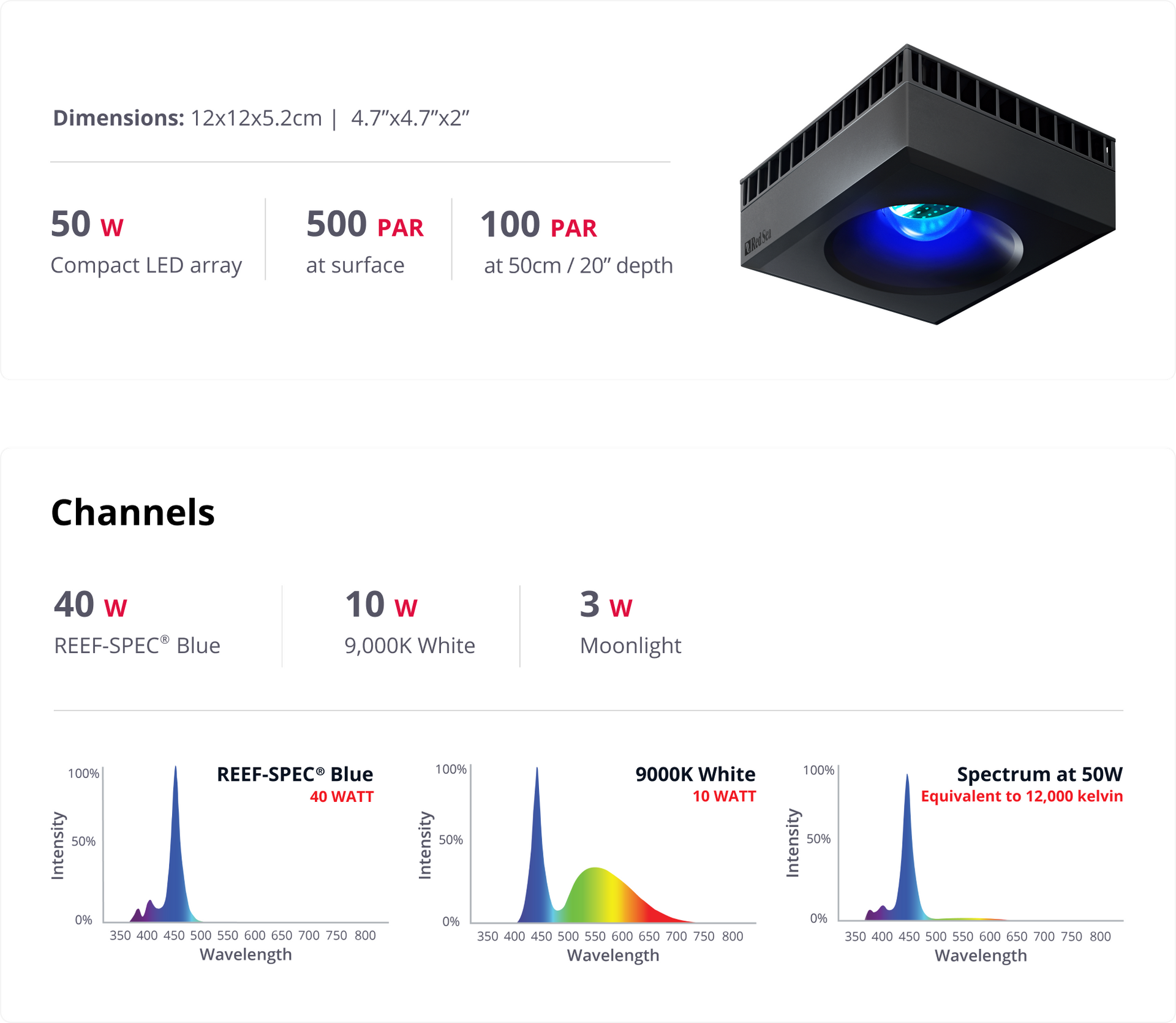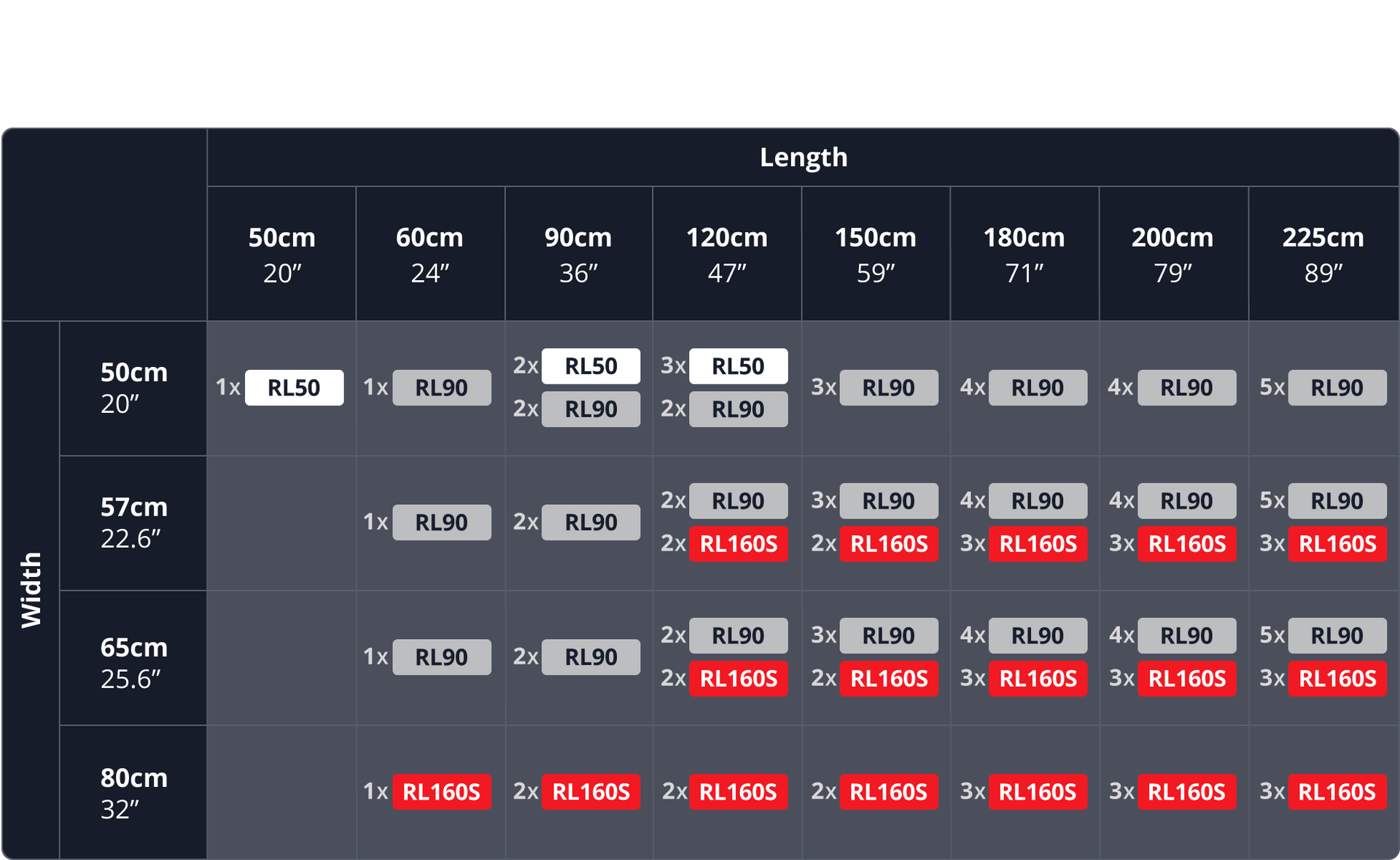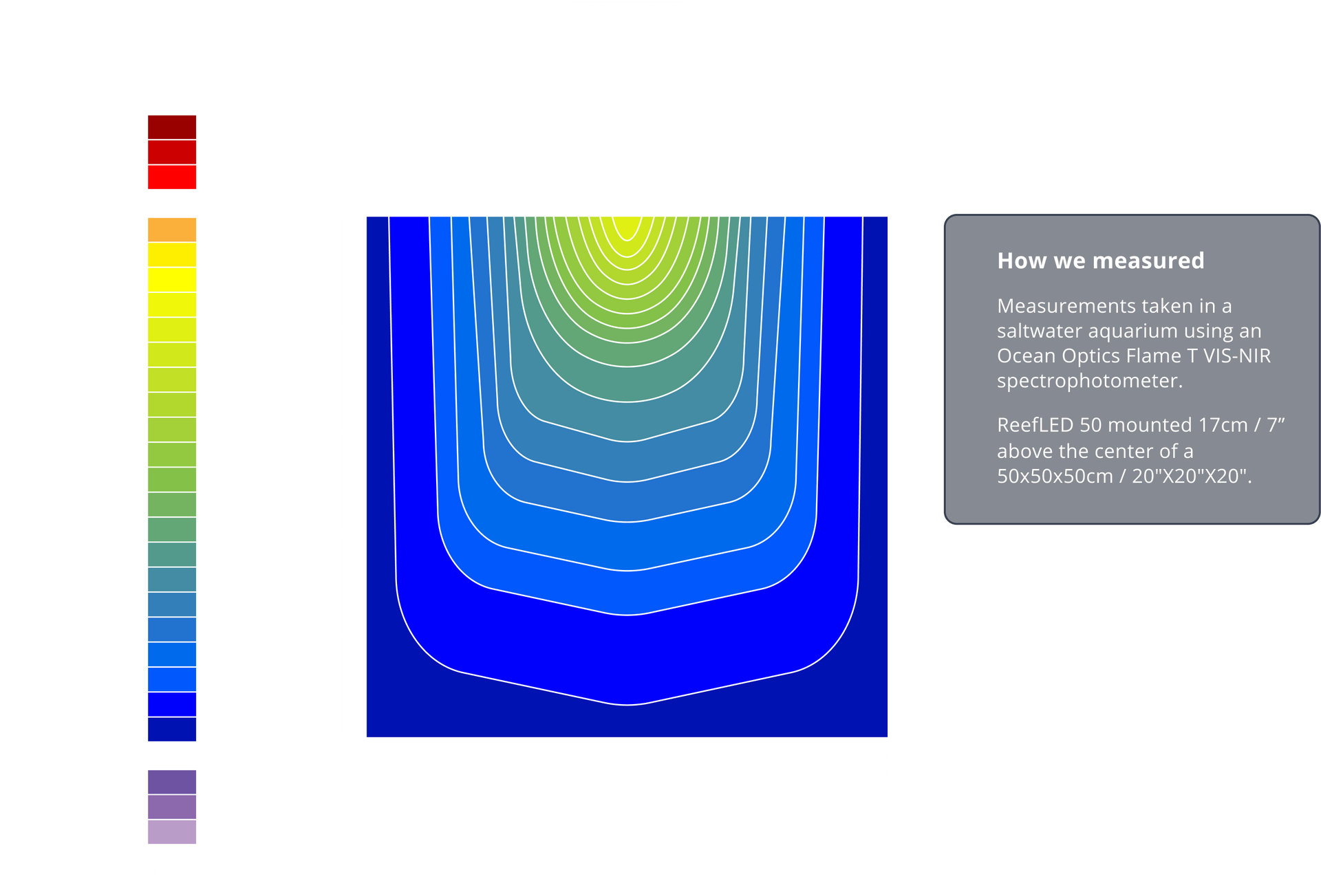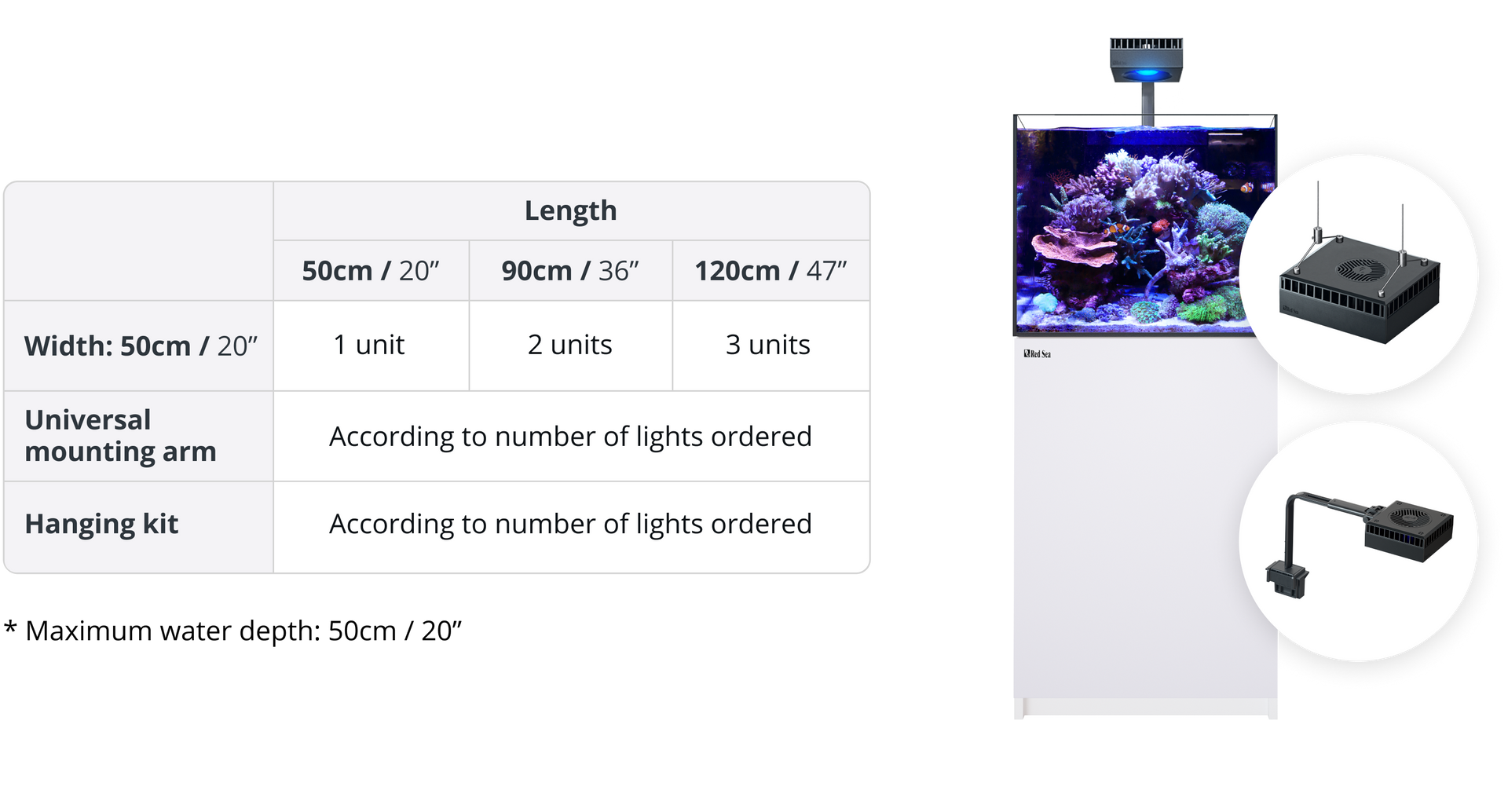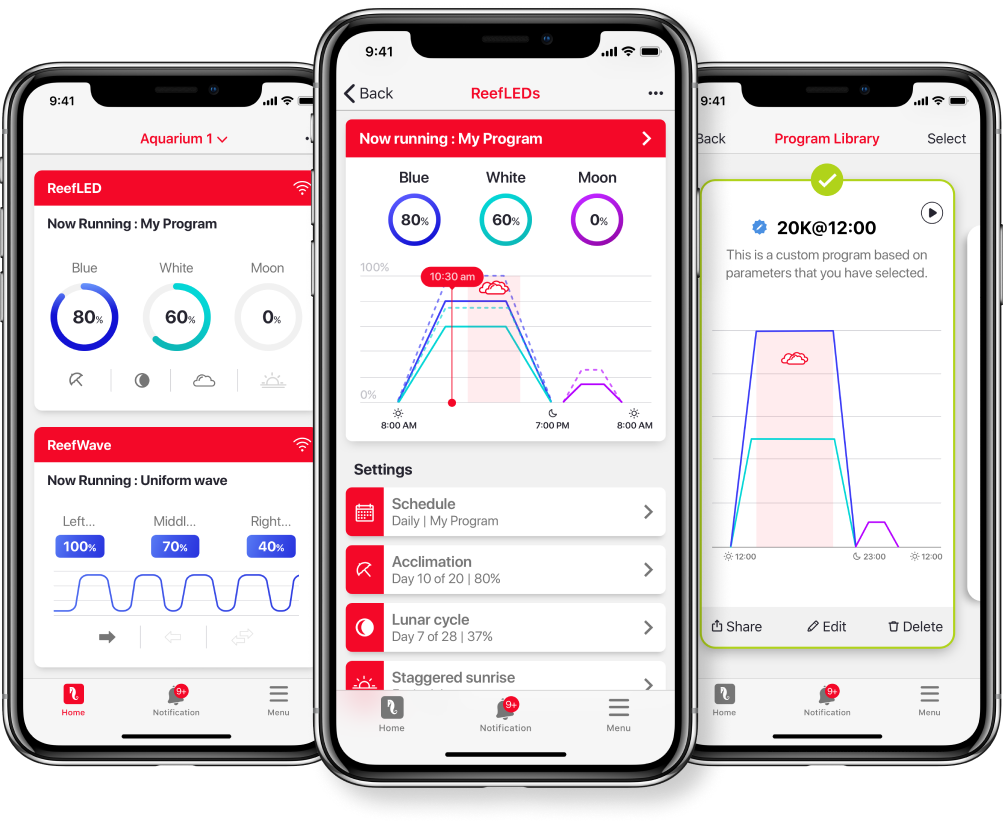 Red Sea ReefLED 50 Reef Aquarium LED Light
Red Sea's ReefLED series is the result of years of research into the lighting needs of corals. 
Uniquely designed with a light intensity and spectrum that is 100% utilized by the corals, ReefLED lights are 100% reef-safe & 100% REEF-SPEC®, providing optimal growth, vivid colors, and an elegant gentle shimmer throughout the aquarium.
At the heart of each unit is a single, compact LED array, that includes a multi-wavelength 23,000 Kelvin REEF-SPEC Blue (a proprietary blend of blue, violet and ultraviolet LEDs), together with 9,000 Kelvin White, and a separate 3W channel for moonlight. This array enables a wide range of REEF–SPEC light that will please both you and your corals. 
ReefLED lights also include hollow optical-glass lenses that ensure a homogenous light spread with REEF-SPEC PAR values throughout the aquarium, without hotspots or areas with insufficient light for coral growth. 
All ReefLED lights are equipped with a built-in Wi-Fi that allows total control via ReefBeat smart aquarium app (which controls all Red Sea devices). The app includes pre-set lighting programs, along with additional features such as sunrise/sunset effects, lunar cycle moon light, random clouds and even an acclimation program for new installations.