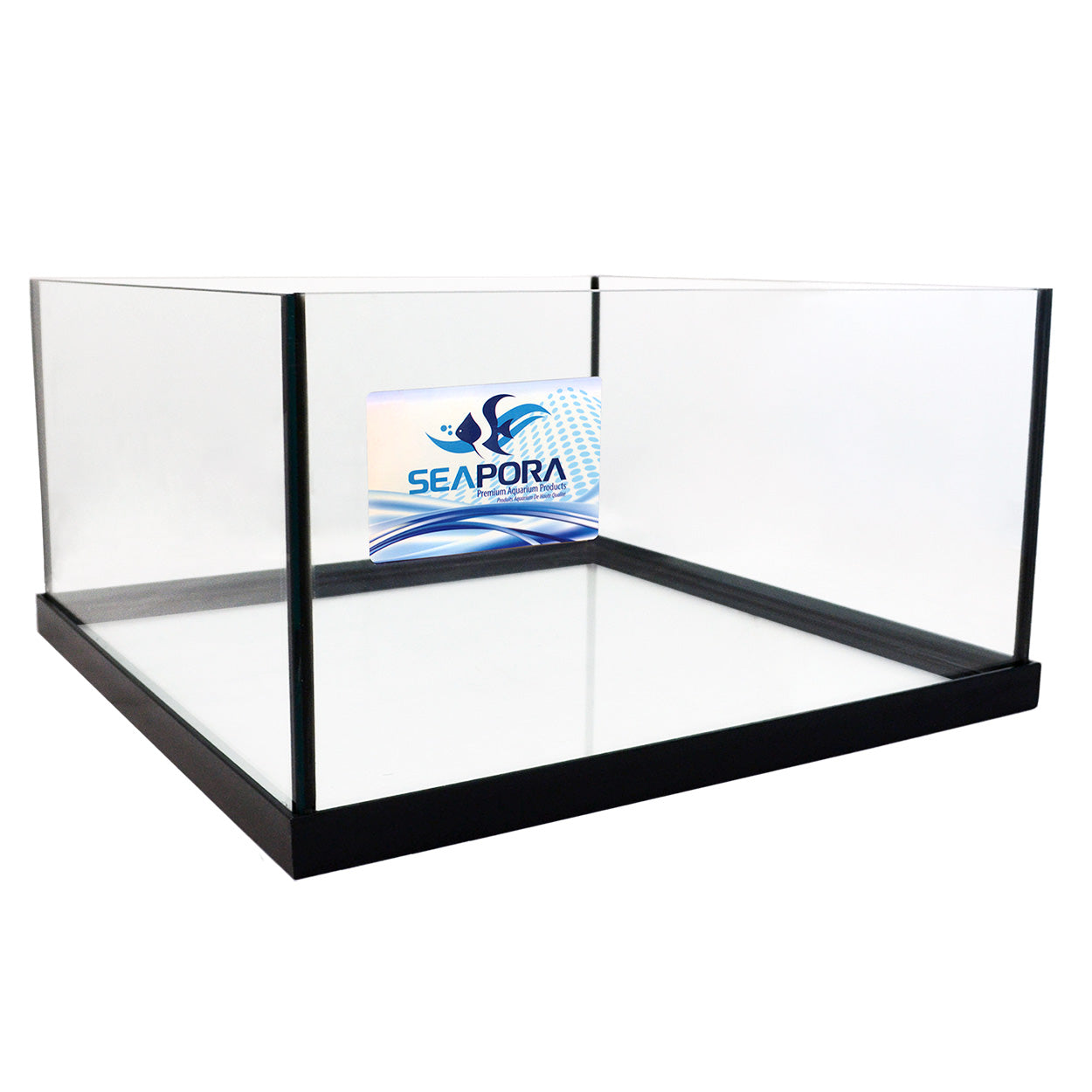 Seapora Rimless Aquarium - Frag - 30 gallons
This Seapora Rimless Aquarium is made with the highest quality materials available, and is assembled with diamond polished edges, black silicone, and non-tempered glass. The rimless top edges offer a sleek, clean Euro-style look, while the bottom frame gives the tank structural strength not found in fully frameless tanks.

This aquarium is 30 gallons, perfect size for any office or living space! Your fish will love their new home, and you will thoroughly enjoy the freedom of being able to customize it to your liking. 24" x 24" x 12"
Contact Us For In-Store Availability
This Item Cannot Be Shipped