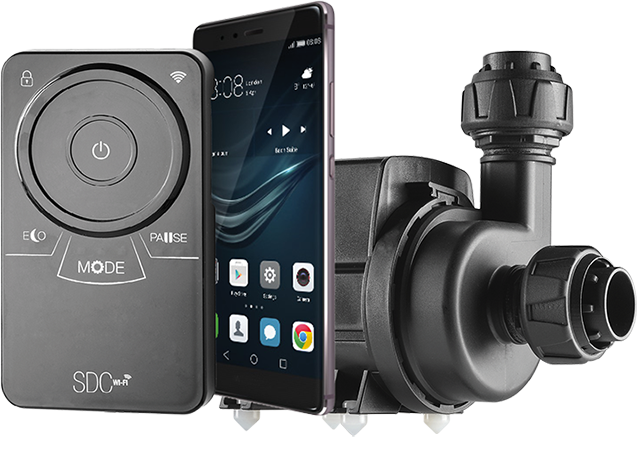 Sicce Syncra SDC 9.0 1000-2500 GPH Controllable Pump with Wi-Fi Control
New Generation of Controllable SDC Sicce Syncra Pumps
Sicce pumps are used worldwide and have always been known for producing high-quality pumps. Now Sicce has introduced the SDC line of pumps that incorporate their quality standards into a DC powered pump. Control the pump through the included controller or connect it to your IOS or Android device for the utmost control.
Features
Neptune Apex Fusion compatible
WiFi Enabled Control System
5 Year Warranty
Completely Silent
Includes 1" - 1 1/4" Barbed Fittings
Includes 1" NPT Pipe Adapters
23 ft Max Head
Controllable Smart Flow
The Sicce Syncra SDC pumps have a capacitive controller that lets you fine-tune the flow through the pump making the perfect aquarium return pump. The SDC Controller comes with built-in WiFi, and by downloading the free ContrALL app for your IOS or Android device will let you control the pump from anywhere in the world. Through your phone or controller you can customize how the pump flows and with 5 different pre-set modes, the SDC pumps are ideal for closed-loop systems. With the latest software updates, the SDC pumps are also now compatible with the Apex Fusion control system from Neptune Systems.
Built-In WiFi
Free IOS/Android App
5 Pre-Set Flow Modes
10 Minute Pause
7 Hour ECO mode
Voltage:  24V
Flow Rate:  1000-2500gph
Head Pressure:  23.0 feet
Inlet/Outlet:  1"/1"
Max Power Consumption:  30 min to 90W max
Dimensions:  6.3" X 3.7" X 5.7"