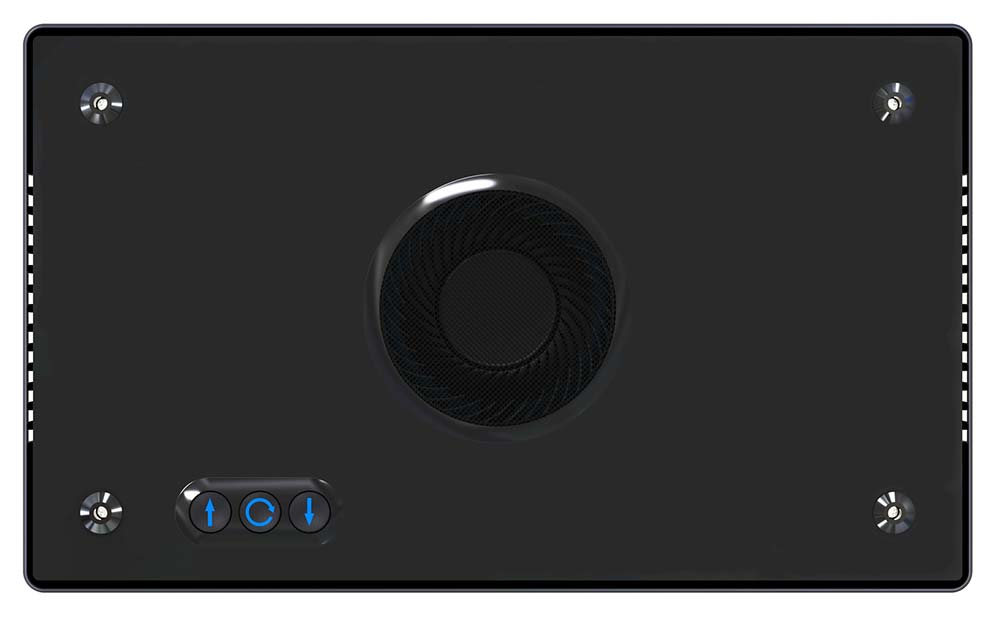 EcoTech Marine Radion XR30 G5 Pro LED Light Fixture
The aquarium light for those who know exactly what they want!
The EcoTech Radions have been a standard in aquarium lighting for a reason. Each generation incorporates the latest in design and technology to yield a a state of the art product with proven success. With the new Radion G5 model, the evolution continues.
Optimized LED Placement

 

- Geometric LED placement produces a wide but even PAR distribution and a balanced intensity to reduce hot-spots and benefit coral health.
Next Level HEI Optics

 

- Hemispherically Edge Illuminating Lens Technology improves spread and color mixing without sacrificing shimmer, giving the reef a realistic underwater appearance.
Moonlight Mode

 

- Dual color dedicated to moonlight channel for nighttime aquarium viewing.
Advanced Heat Management

 

- An all new fan design keeps the G5 cooler and quieter than ever before.
Integrated Dust Protection

 

- Mesh guard to keep dust out of the Radion fan and heat sink.
Uni-body Lower Cover

 

- Tighter tolerances and the removal of potential water ingress weak points improve longevity in moisture rich environments.
***Please Note: The new G5 lights require a specialized xbracket/slider for mounting with Multi-light RMS systems, and an adapter kit for mounting with the Single Arm Mount RMS (both sold separately).

Beyond Peak PAR
The best aquarium lights excel at two things: providing the light that marine life needs to grow and thrive, and accomplishing the goals and desires of the aquarist. The Generation 5 Radions do both.

Technological improvements in LED and optics technology deliver wider, even spread at optimum PAR levels. Balanced light spread facilitates coral placement and delivers more usable real estate without risking over-lighting directly beneath the fixture.

Impressive performance improvements in the G5 platform come from moving energy wasted in hot spot PAR to total luminance. The result is a significant increase of usable in-tank light, more even converge, and visually brighter more pervasive light in the aquarium.   CL

The new Radion G5 lights deliver the following:
PAR at the ranges needed
Wider spread
Overall 35% more light
Beautiful Caustics
Smooth color mixing