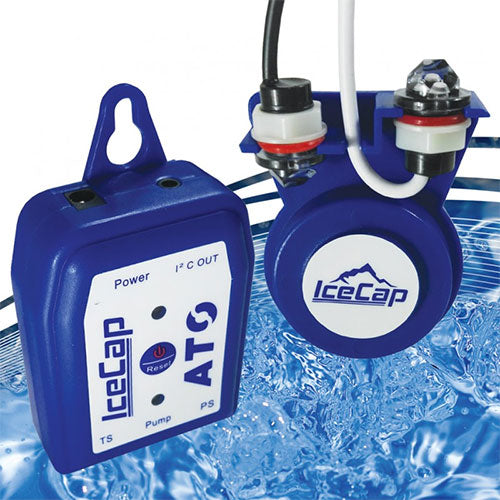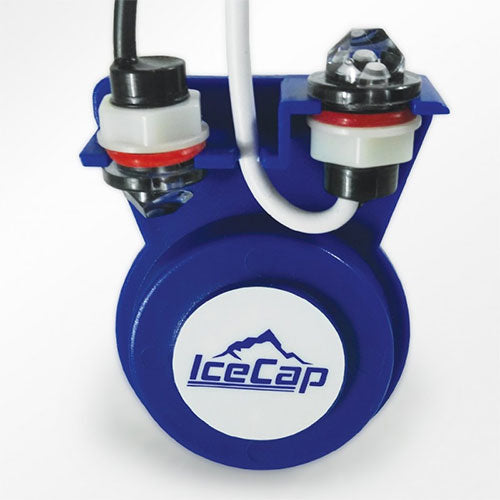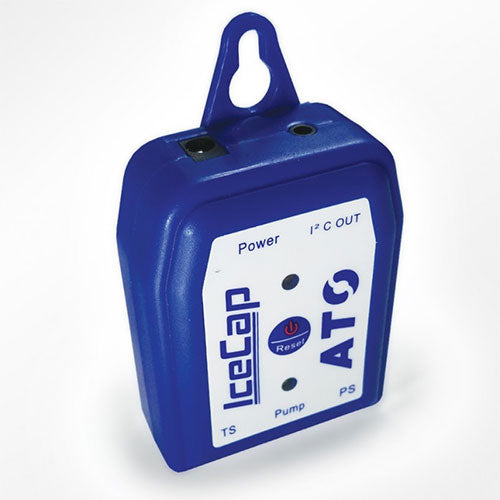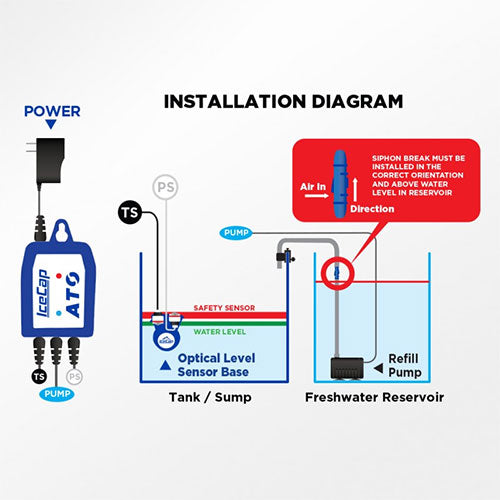 Safely keep water & salinity levels stable
The IceCap ATO is a reliable dual optical sensor Auto Top Off management system that monitors and automates refilling evaporated water. Includes everything needed to install and operate.
Easy to install magnet mount sensor base
Dual optical sensor design for added safety
No moving parts to fail
Integrated fail-safe protection
Compact design
Manual top off function
Plug and play
Detachable components
Equipped with DC feed pump
1-Year limited warranty
Everything provided for installation and operation.  CL
Includes:
controller,
2x optical sensors,
power adapter,
DC brushless pump capable of pumping to a height of ~6 feet and a maximum flow rate of ~74 gph and
6.5' of water tubing with tubing holder.