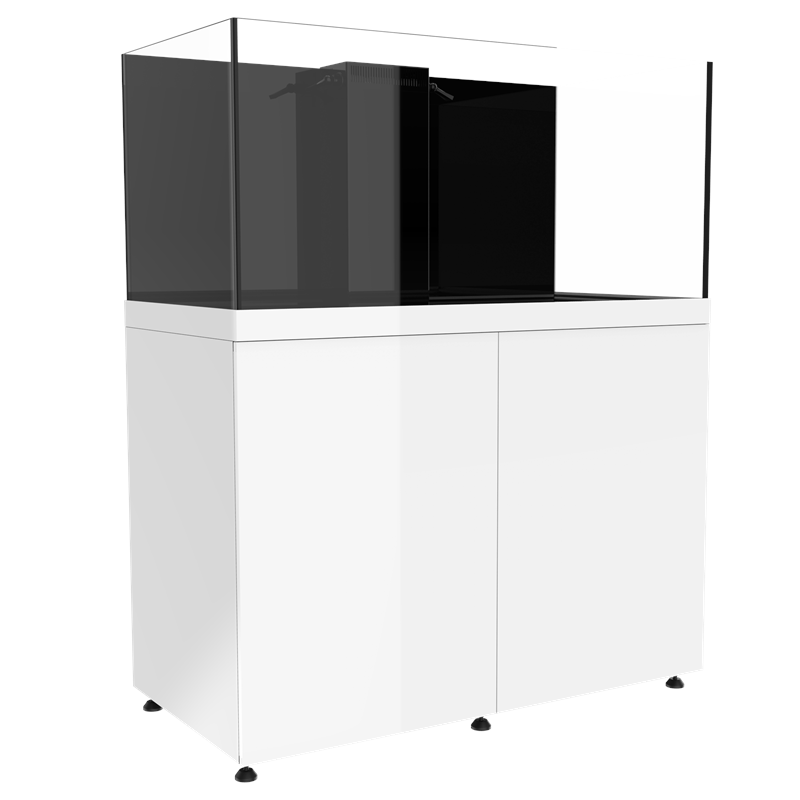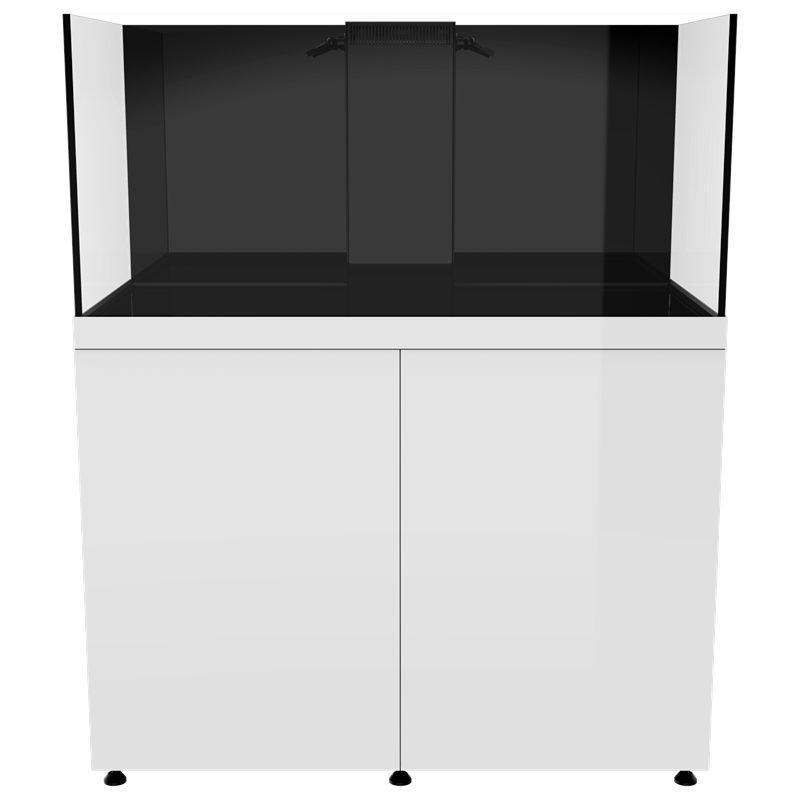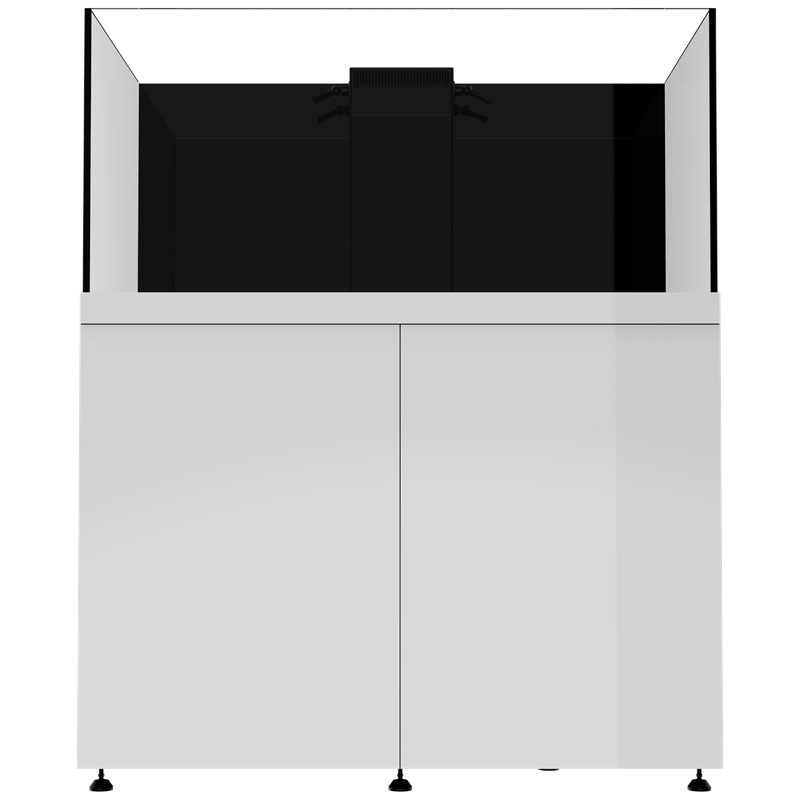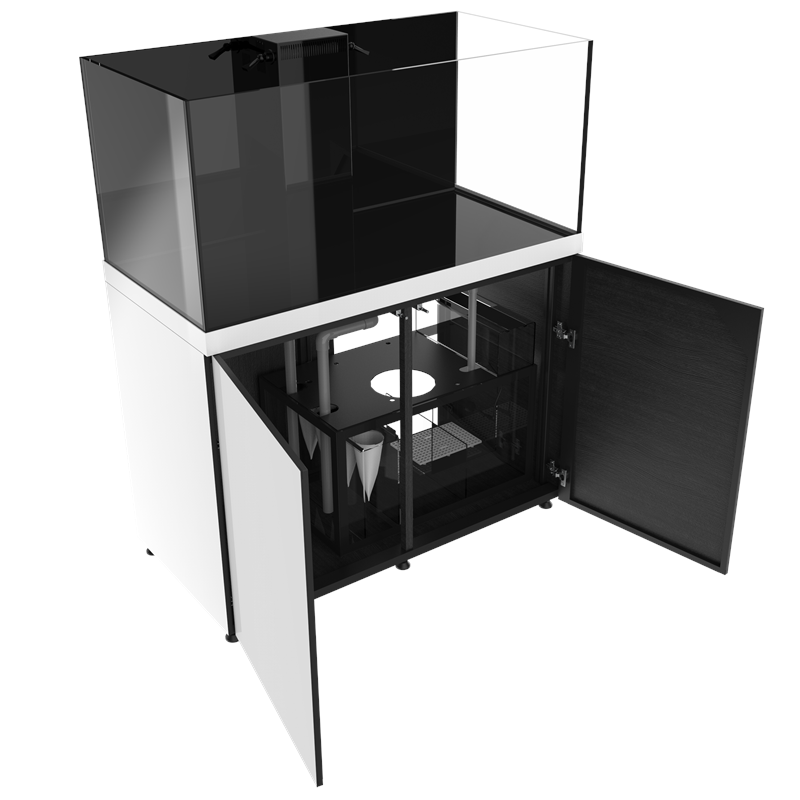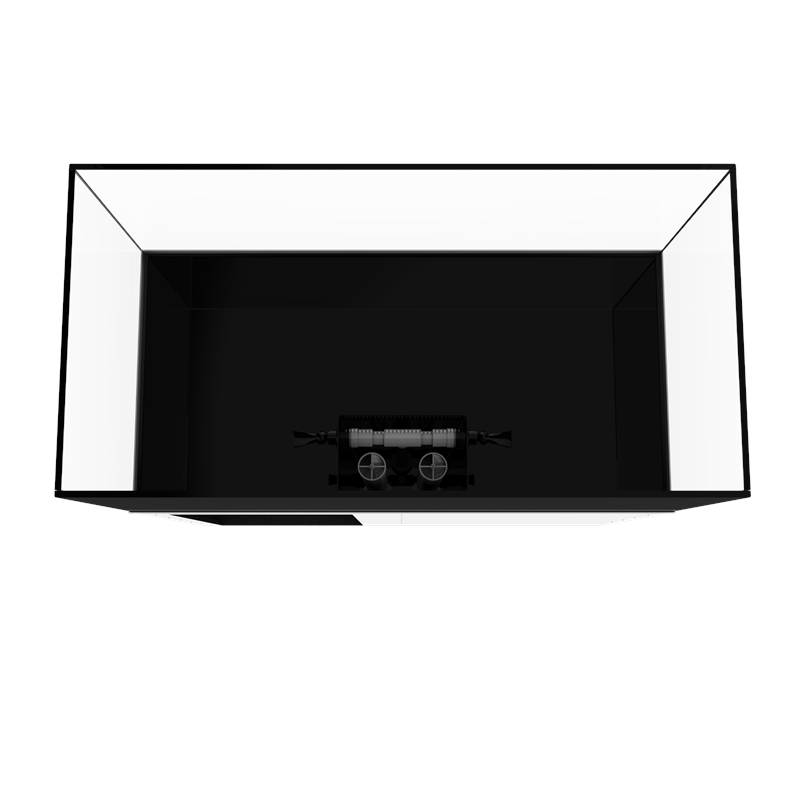 Pro Clear Prostar 150 Rimless Glass Aquarium w/ Stand & Filter - White
Tank Capacity 110 Gallons - Total Capacity 140 - White
Hobby-friendly aquarium system loaded with high-end features without the premium price tag. The 150 Gallon ProStar Rimless Glass Aquarium kit with white cabinet stand from Pro Clear Aquatic Systems includes fundamental components for convenient set up of a beautiful freshwater, saltwater, or marine reef aquarium. Built-in overflow and glass sump filtration are paired with a gravity-fed ATO (Auto Top Off) system to help combat evaporation and ensure consistent water levels. Generously-sized glass sump filtration system allows for superior filtration and ample room for additional equipment including a protein skimmer. Pre-cut PVC plumbing assembly allows for easy installation.
The 150 Gallon ProStar Rimless Glass Aquarium boasts high-clarity, low-iron glass with beveled edges for an exceptional aquarium viewing experience. Stylish aquarium cabinet stand in White with glass overlay doors exudes clean, modern aesthetics sure to complement most interiors. Lightweight and durable aluminum construction ensures long-lasting use.
Virtually everything you need to start is included:
The tank 

Sturdy aluminum stand with underneath storage cabinets

Full filtration/sump system with overflows

(3) 200 micron filter socks
Auto top off reservoir to combat evaporation
Not Included - light or pump.
Click Here For Plumbing Diagram