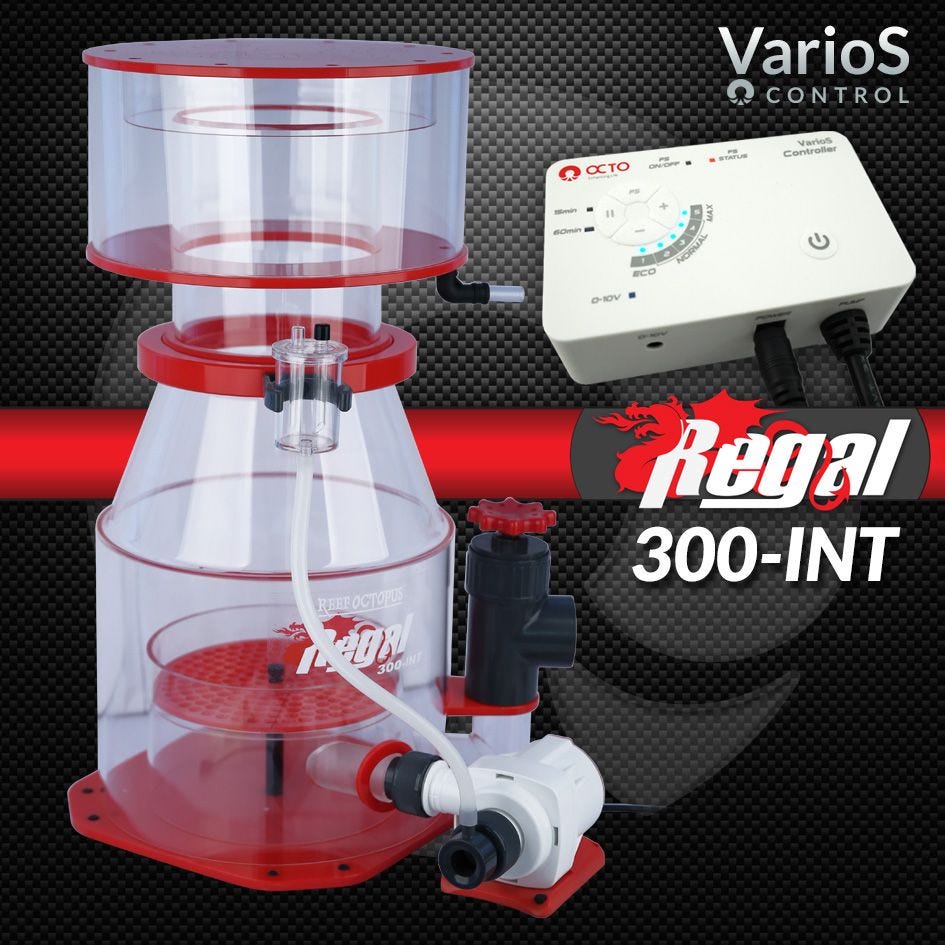 Reef Octopus Regal 300-INT Protein Skimmer
In-Sump Skimmer for Aquariums up to 700 Gallons
Footprint: 18" x 12.2" | Reaction Chamber: 12" | Height: 25.4"
Powered by: Reef Octopus VarioS-6S Controllable Pinwheel Pump
Controller Features:multiple pause times, float switch safety and0-10v input for 3rd party controller
The new and innovative Reef Octopus Regal 300-INT in-sump protein skimmer supplies powerful filtration for aquariums up to 700 gallons where sump space is not limited. The Reef Octopus Regal 300-INT is constructed of high-quality cast acrylic that disassembles completely for cleaning. Its hybrid conical body naturally stabilizes and concentrates the organic rich foam as it rises.
Safe and Efficient 36V Power
Solid Cast Acrylic Construction
High Performance VarioSSkimmer Pump
5 Controllable Energy Saving Power Settings
Detachable Controller with Waterproof Union
Safety Float Switch
0-10v Input for 3rd Party Controller
Integrated Memory
Two different pause/feed modes that will shut off the pump for either 15 or 60 minute intervals.