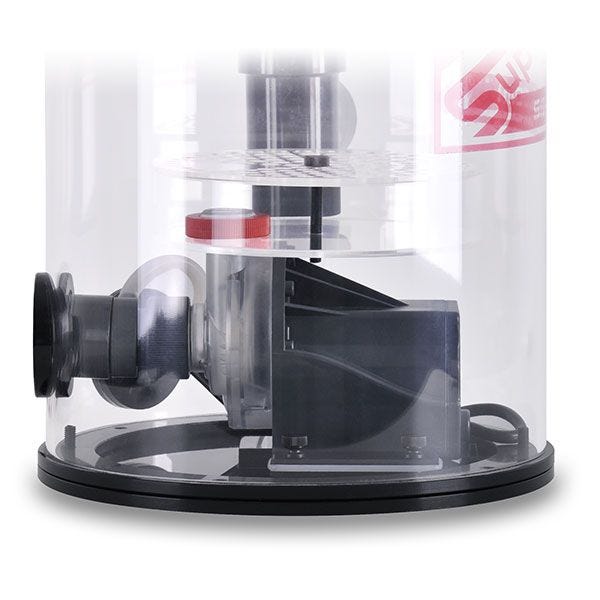 Reef Octopus SRO 6000SS Space Saver Protein Skimmer
For Aquariums up to 600 Gallons
Footprint: 15" x 12.5" | Body Diameter: 12" | Height: 25"
Pump: Reef Octopus Bubble Blaster 5000
The Super Reef Octopus 6000 Space Saver Skimmer is powered by Reef Octopus's high-performance Bubble Blaster 5000 pinwheel pump. The skimmer comes equipped with a gate valve output to allow for precision control. The collection cup has a quick release neck for easy removal for cleaning.
Body Size: 12in
Footprint: 15in x 12.5in
Neck Size: 7in
Total Height: 25in
Output Size: 1.5in
Output Height: 6.2in
It requires 1/2 inch of clearance to remove the cup.
Reef Octopus Bubble Blaster 5000s Pinwheel Pump
Wattage: 45w
Air Draw: 2,100lph / 74 SCFH*
Water Draw: 1,800lph / 480 GPH*