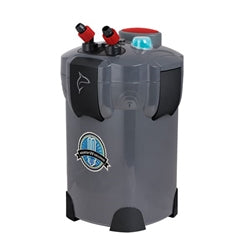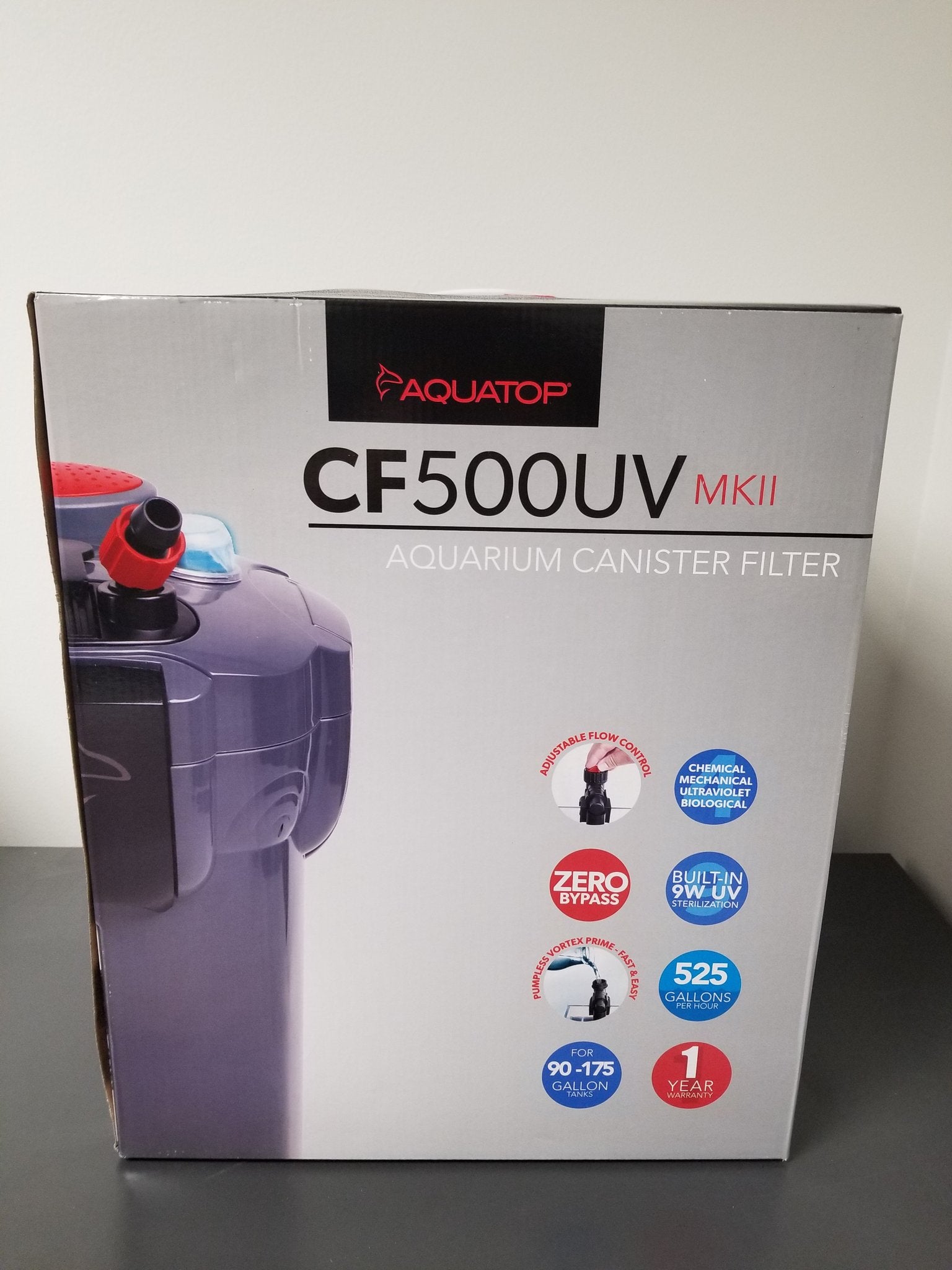 Aquatop CF500UV MKII 5-Stage Canister Filter w/ Vortex Prime & 9W UV - 525 gph
For tanks up to 175 gallons
The AquaTop CF500UVMKII Canister Filter features Vortex Prime and a 9W UV Sterilizer. Vortex Prime is a manual way to prime the filter if the included priming pump does not do the job. Basically, Vortex Prime is an inlet you pour water into to prime the pump. This eliminates the need for manual siphoning! Say good bye to a mouth full of aquarium water!!! The built-in 9W UV sterilizer will help kill algae spores and bacteria, promoting crystal clear water. 
This 525 GPH multi-stage filtration system is ideal for fresh and saltwater aquariums ranging in size from 90 gallons to 175 gallons. The CF500MKII defies its affordable price because it comes equipped with all the necessary plumbing for installation and includes three large filtration media compartments. The CF500MKII includes three AquaTop CF500 White Filter Pads and a AquaTop CF500 Replacement Blue Filter Pad for enhanced mechanical filtration. Also includes AquaTop's Premium Activated Carbon, Ceramic Rings and Bio-Balls.
Features:
3 stage filtration system
Both Vortex Prime and priming pump
Includes secure-mounts fittings & 3/4" hose
Includes 9W UV sterilizer
Suitable for tanks from 90 to 175 gallons
525 gals/hr flow. Uses 55 watts.
Tubing included: yes
For fresh and salt water tanks
Product Dimensions: 18" x 12" x 11"