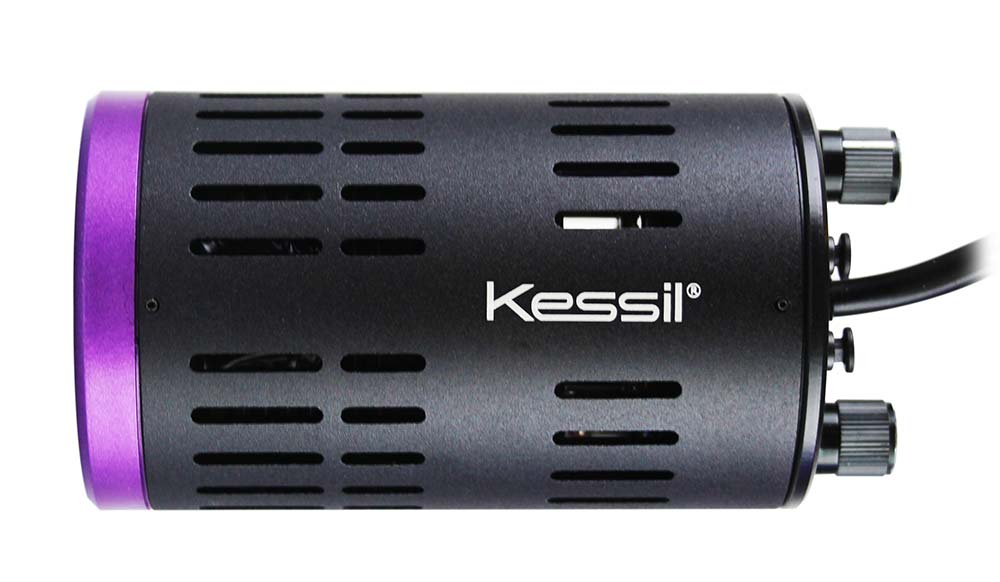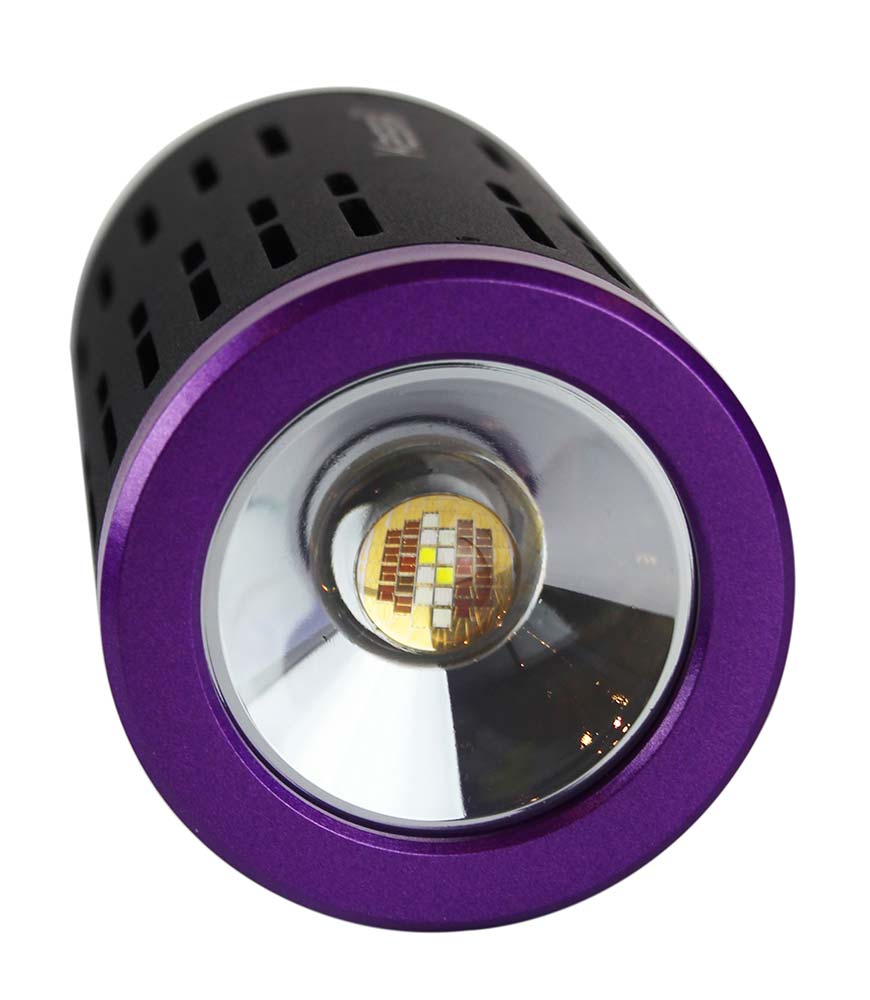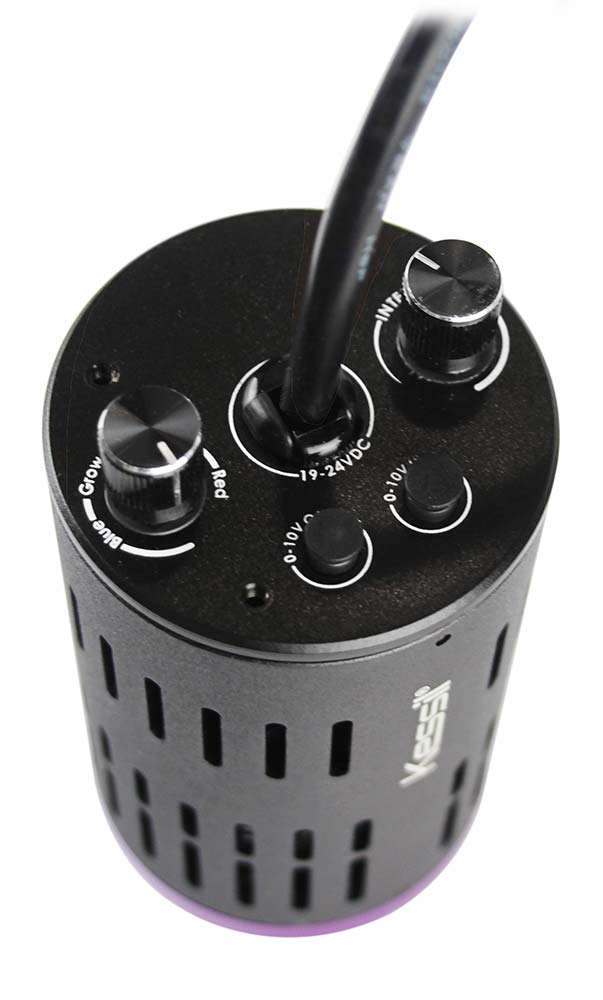 Kessil H160 Controllable LED Refugium Grow Light - Tuna Flora
The H160 Tuna Flora features four efficient spectrums - BLUE, GROW, BLOOM, RED - in one single fixture
Kessil`s unique LED array platform packs high power and deep penetration into a sleek, compact fixture, with an innovative heat management system that enhances efficiency and longevity. Its unrivaled optics meticulously create smooth color mixing over a large coverage area. The Kessil LED`s advanced controllability allows multiple fixtures to be adjusted as a group, when linked together through the 0-10V input and output.
UV & FR

 

- The H160 uses true UV-A and far red LED chips which promote algae/plant health and growth.
Blue

 

- The BLUE spectrum quickly develops the frame of a plant during every stage by promoting stem extension.
Grow

 

- The GROW spectrum is designed to produce all-around vegetative growth throughout the life cycles of various plants.
Bloom

 

- The BLOOM spectrum boosts yield by encouraging plentiful flowering during the plants` crucial reproductive stage.
Red

 

- The RED spectrum is designed for tissue culture and cloning by producing maximum root growth during the plant`s whole life. During the finishing stage, the RED spectrum also increases the plants` productivity and the quality of the harvest.