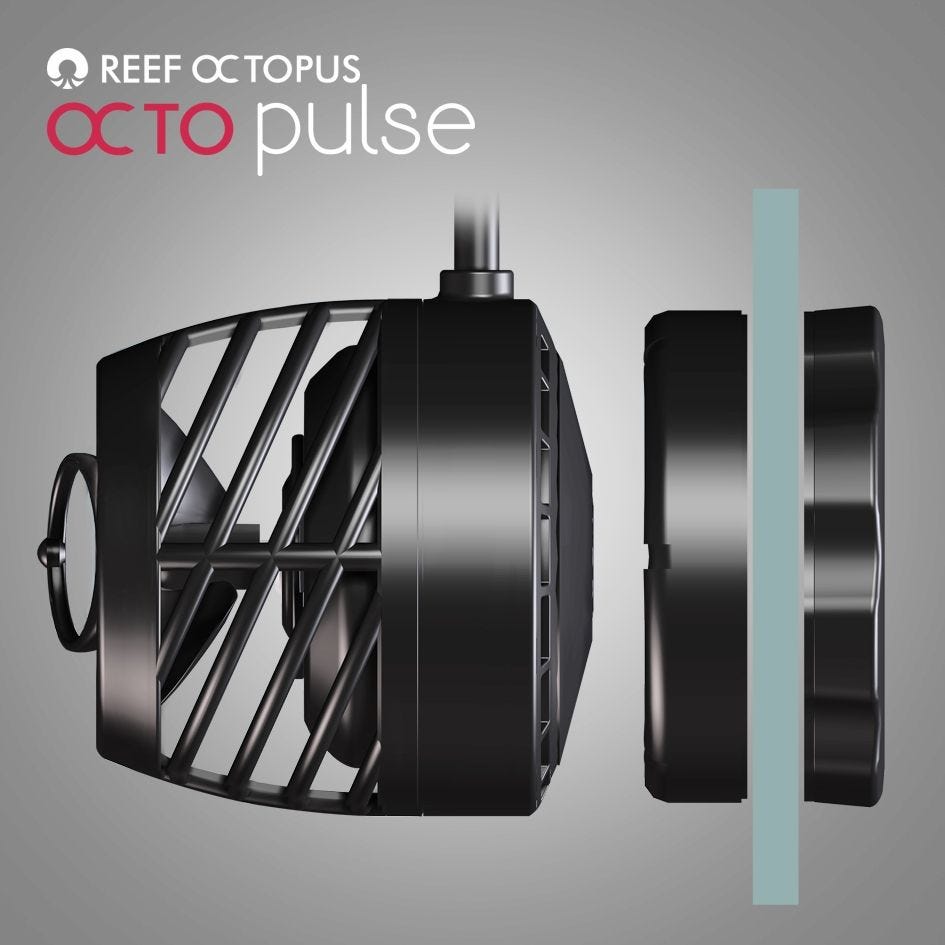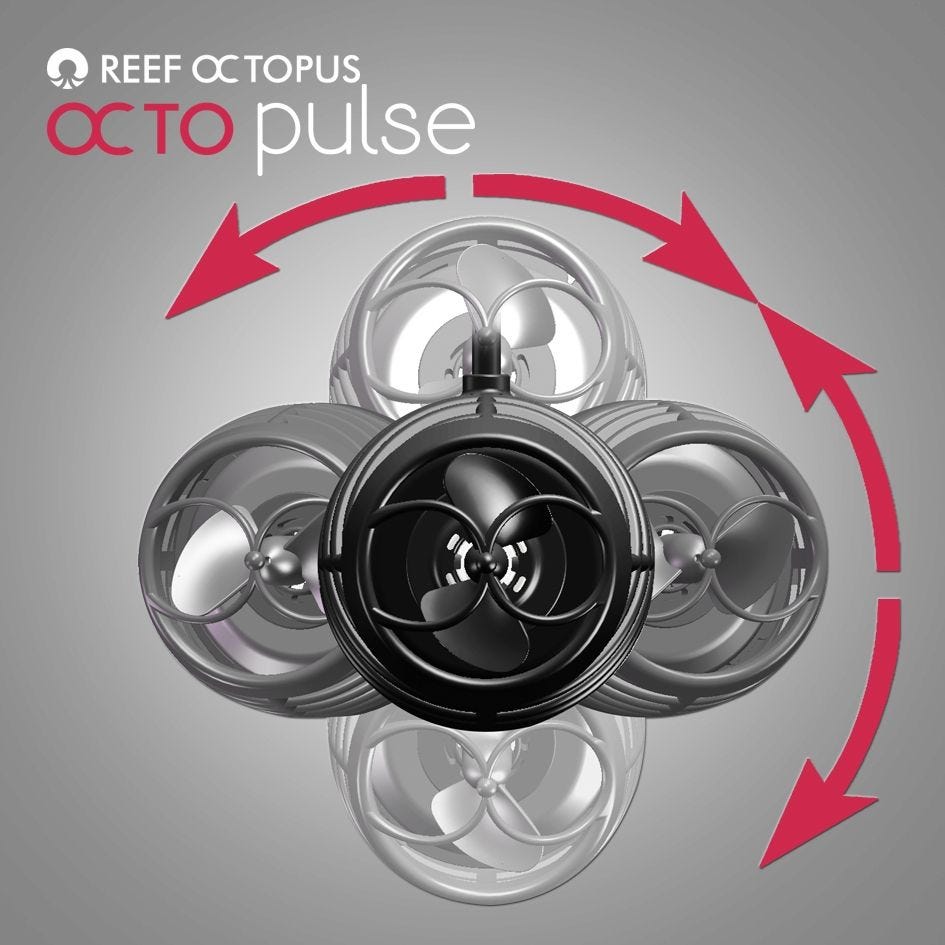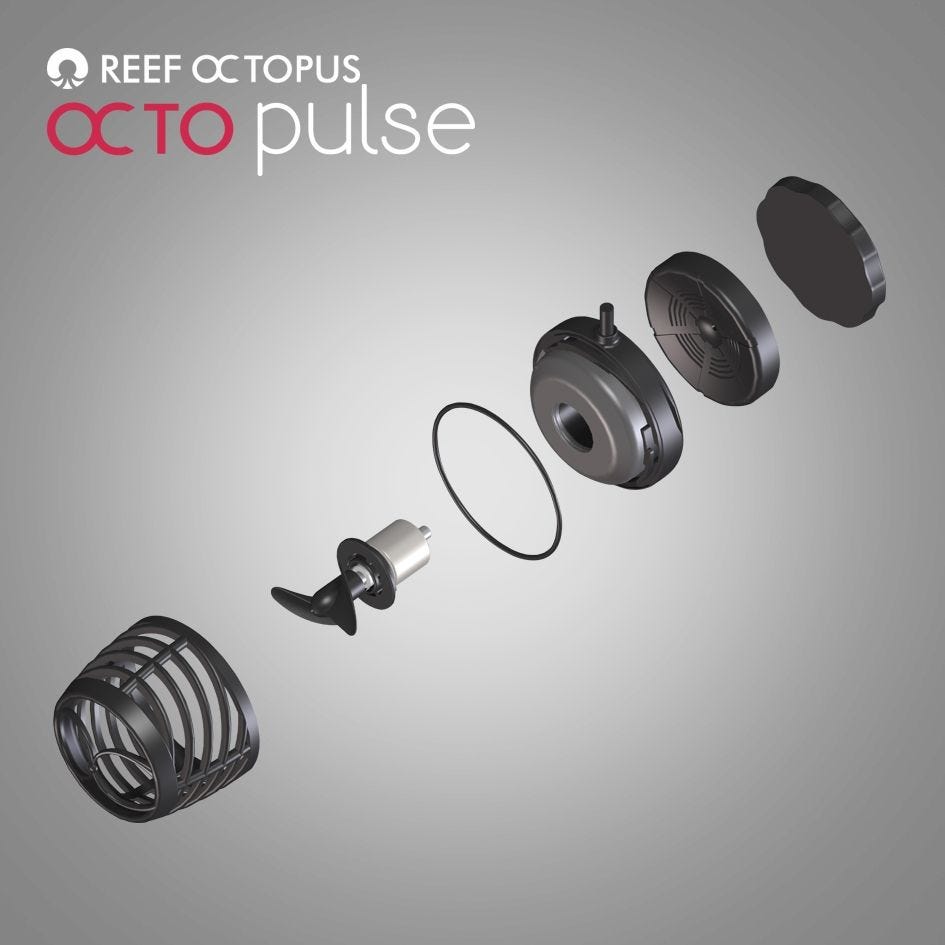 Reef Octopus Octo Pulse 2 Pump OCT-OP2
Max Flow: 1,600gph / 5-10 watts / 20-80 gallons
Includes: Pulse 2 pump, power supply and controller with mounting cradle.
Applicable for glass or acrylic aquariums up to 1/2 in.
The new Octo Pulse 2 is a fully controllable flow pump that moves up to 1600gph and consumes no more than 10 watts of power in the process. The broad flow water movement will encourage coral growth instead of blasting it away with harmful "hot spots" associated with other wave pumps.
With it's 360° magnetic mount, the Octo Pulse can easily get the flow precisely where you need it. The rear of the Octo Pulse has a convex rounded shape which fits neatly into a concave mounting magnet allowing the pump assembly to gyrate in any direction. The Octo Pulse's low-profile magnetic mount offers a 25 degree range of motion and the entire pump is capable of rotating 360 degrees!
The Octo Pulse Multi-Function Controller allows you to create pulsing or surge effects with 4 preset pulsing patterns as well as a 15 or 60 minute feed mode.